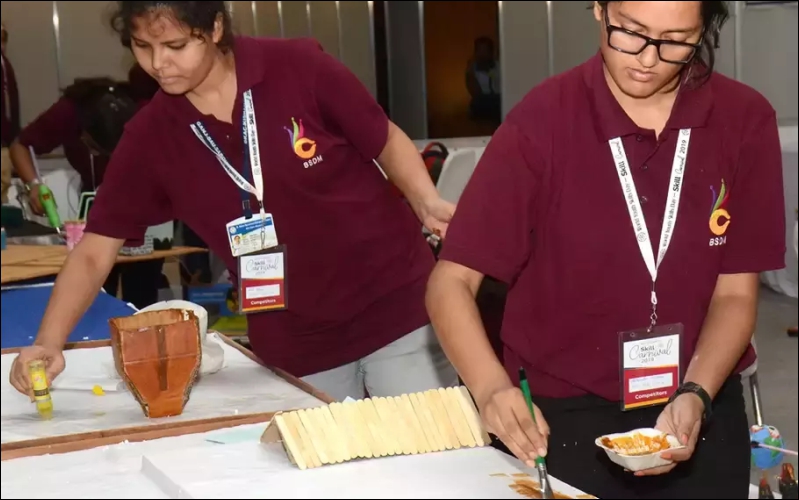 More than 11 lakh persons trained in various diverse segments of Textiles under Integrated Skill Development Scheme
30 July 2021: With a need for trained and skilled workforce in all segment of the textiles sector, Ministry of Textiles has been implementing various skill development schemes and programmes since the financial year 2010-11. Under comprehensive Integrated Skill Development Scheme (ISDS), a total of 11.14 lakh persons have been trained during FY 2010-11 to 2017-18, in various diverse segments of textiles covering textiles and apparel, jute, spinning, weaving, technical textiles, sericulture, handloom and handicrafts of which 8.43 lakh persons have been employed.
Ministry of Textiles has extended the skill development programme in the form of Samarth-Scheme for Capacity Building in Textile Sector for a period upto 2023-24 with the objective to provide demand driven, placement oriented National Skills Qualifications Framework (NSQF) compliant skilling programmes to incentivize and supplement the efforts of the industry in creating jobs in the organized textile and related sectors, covering the entire value chain of textiles, excluding Spinning and Weaving in organized sector.
The training programme under the scheme is implemented through State Government Agencies, Textile Industry/ Industry Associations and Sectoral Organizations of Ministry. Training programme for about 3.3 lakh beneficiaries allocated to various implementing partners after due process of empanelling and physical verification of training centres is progressing at various stages.
Samarth Scheme is implemented across the country including backward, rural tribal and hilly areas. State government agencies and sectoral organizations of Ministry have been allocated targets for training programme in these areas to promote the traditional textiles such as handlooms, silk, jute and handicrafts.
Need-based skill upgradation programmes for handloom workers in technical areas viz. weaving, dyeing, designing, etc., earlier conducted under National Handloom Development Scheme, Comprehensive Handloom Cluster Development Scheme (CHCDS) are now undertaken under Samarth scheme.