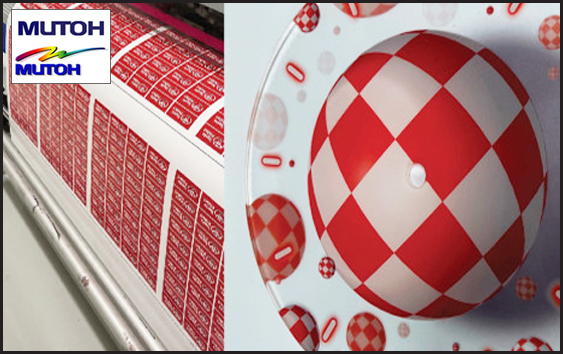 Muto h's flatbed LED UV printers allow DecTek UK to earn £2 million per year
23 February 2021: DecTek, a leading players in Domed Resin Products, has been using Mutoh's direct-to-object printers – ValueJet 426UF LED UV and ValueJet 1638X roll to roll printer. In 2014 Mutoh had launched these flatbed LED UV printers range. With these printers, DecTek no longer had to print to vinyl first, but could print direct to the required plastic substrate before doming, thus eliminating the print-to-vinyl stage and reducing the dry-time. These LED UV printers allow printing on to just about any substrate.
According to Mutoh officials, DecTek saw an opportunity to offer domed resin products such as name badges and signage following market trends. Their investment in the technology to produce domed resin products changed the whole direction and future of the Company and is now their lead product group, making them the market leader in the UK.
Founded in 2001 by Managing Director, Mike Beese, DecTek is a progressive multi-award winning manufacturer of digitally printed and polyurethane resin coated products, having its headquarters in Pontypridd, South Wales, UK. 
In addition to producing domed resin products, the LED UV printers also opened up the personalised promotional products. One of the largest leisure areas (amongst others) DecTek supply to is the golfing sector. They also use the printers for the production of packaging and prototyping, especially for the cosmetics industry where look and feel are critical to a products success.
DecTek has six Mutoh printers, each one producing 1.5 million products per month – anything from labels, posters, floor graphics, fascia panels and warning labels to domed resin products and packaging.
DecTek's continued growth into one of Europe's premier manufacturers of Domed Resin Labels & Domed Resin Name Badges has inevitably led to the inclusion of wider format graphic print products such as Pop-Up Exhibition Stands, PVC Banners, Roller Banners, Pavement Graphics and Signage.