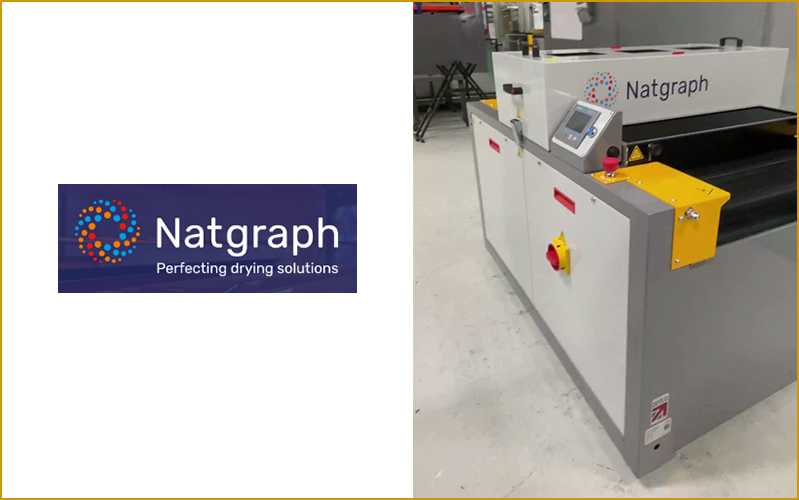 Natgraph Ltd. Launches 1 m x 1.5 m Mini UV Dryer
21 March 2022: Natgraph Ltd. has launched a Mini UV dryer, with a dimension of 1 m x 1.5 m, to suit small print houses that have space constraints. Natgraph has posted a short video walkaround on the social media platform as a trailer. According to the company, this small machine brings the same high performance found in their larger machines featuring Natgraph's renowned precision, control and energy efficiency.
Mini UV dryer is offered with the option for Mercury, Doped or LED Lamps. Its future proof design allows for lamp type change. It is fitted with an intelligent Energy Control System that reduces energy consumption by amounts exceeding 50%. It is also fitted with HMI touch panel control with full alarm monitoring and identification.
Natgraph has long experience and extensive product range founded on 40 years of focus on the Industrial Print market. Natgraph offers a range of standard belt/curing widths from 60cm (UV only) to 260cm. Dryer width generally relates directly to the width of the substrate being printed or coated on.
Natgraph has close partnerships with leading companies in print that include Sakurai Graphic Corporation, Thieme GmbH and Inca Digital. These world-leading companies recognise the criticality of drying and curing for exceptional customer outcomes, and entrust Natgraph products to work seamlessly with their own.
www.natgraph.co.uk