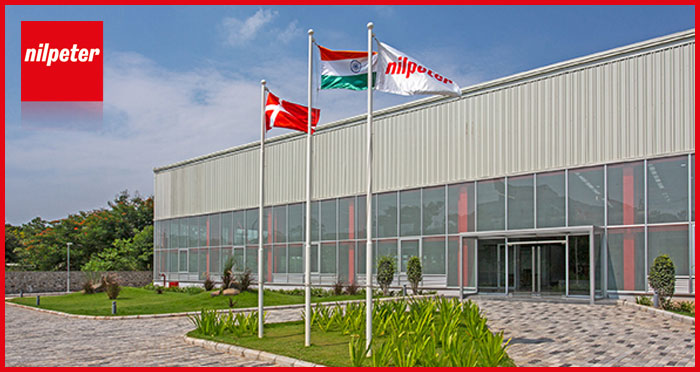 Nilpeter opens new manufacturing unit in Chennai
Nilpeter opens a new, state-of-the-art manufacturing and development facility in Mahindra World City, Chennai, India, to expand on the company's current global setup. The 3,500 sqm modern building houses manufacturing and assembly lines, R&D environment, Customer Care Center, and a large Technology Center. The manufacturing site in India will complement the current sites in Denmark and the United States. With a stronger presence in India, Nilpeter is able to provide fast service and support to all customers in the region. Moreover, the new Technology Center facilitates the perfect conditions for press demonstrations and trials for customers and strategic industry partners.
Established as a local press manufacturer in 1919, Nilpeter has grown into an international company. It has manufacturing facilities in Europe, USA, and Asia. Nilpeter has created many of the innovations that have shaped the label printing industry – innovations such as development of UV-flexo printing, drop-in rotative screen printing, and the first true platformed based offset press, using sleeves in the offset process.
"2018 marks the 10th year of operations for Nilpeter India, and we are delighted to celebrate the occasion by moving into brand new facilities," says Alan Barretto, Managing Director, Nilpeter India Pvt Ltd. "The new facility will more than double the current press manufacturing capacity. Starting out as an assembly unit catering to India, Nepal, Sri Lanka, and Bangladesh, the last few years have seen us expand with shipments to Middle East, Asia, Africa, and Europe. With the new facility and the corporate decision to move all FB-Line production to India, we expect to supply more presses to Europe and the Americas in the near future," Alan Barretto concludes.;