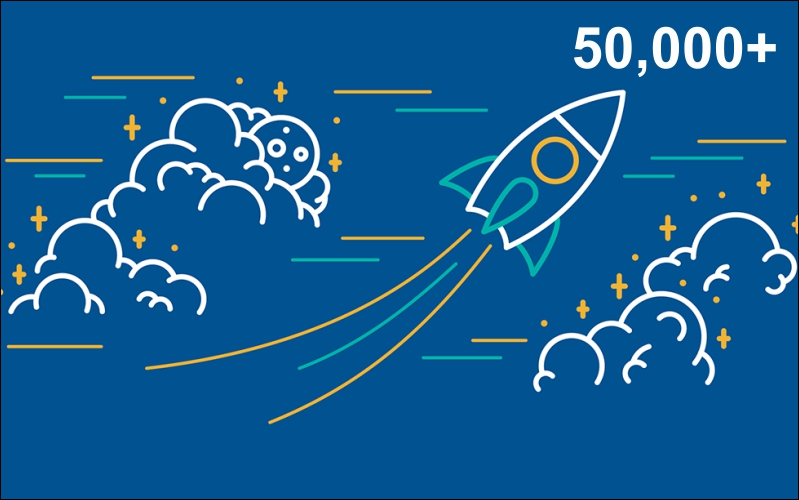 Number of start-ups recognized by DPIIT goes upto Fifty Thousand
08 June 2021: Start-up India is a flagship initiative of the Govt. of India launched by the Prime Minister Narendra Modi on 16 January 2016. The initiative is intended to catalyse start-up culture and build a strong and inclusive ecosystem for innovation and entrepreneurship in India. Department for Promotion of Industry and Internal Trade (DPIIT) acts as the nodal Department for the Start-up initiative. As on June 3, 2021, 50,000 start-ups across have been recognized as start-ups by DPIIT, of which 19,896 have been recognized since April 1, 2020.
With the launch of the Start-up India initiative, recognized start-ups have now spread across 623 districts. Each State and UT has at least one start-up. 30 States and UTs have announced specific Start-up Policies to support start-ups. Maharashtra, Karnataka, Delhi, Uttar Pradesh and Gujarat have the greatest number of start-ups.
Notably, it took only 180 days to add the last 10,000 start-ups, as compared to 808 days for the first 10,000 at the beginning of the initiative. 743 start-ups were recognized in 2016-2017, in the first year of the initiative, which has now increased exponentially to over 16,000 start-ups being recognized in the year 2020-2021.
The recognized start-ups have contributed significantly to job creation, with 5,49,842 jobs reported by 48,093 start-ups with an average number of 11 employees per start-up. About 1.7 lakh jobs were created by recognized start-ups in the 2020-2021 period alone.
Start-up India at DPIIT has played a pivotal role in strengthening the key pillars identified for our start-up economy. Funding opportunities to start-ups have been enhanced through the Fund of Funds Scheme with an overlay of Rs. 10,000 crore and the recently launched Start-up India Seed Fund Scheme (SISFS) with an outlay of Rs. 945 crores.