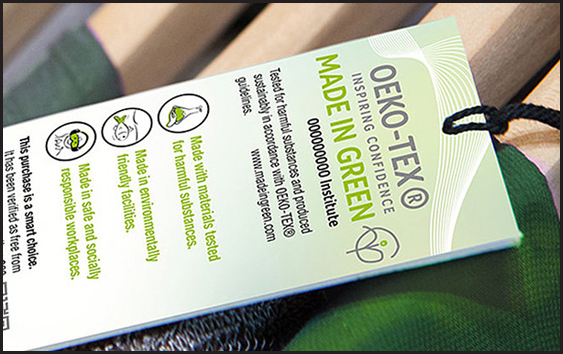 OEKO-TEX releases a new Regulations & Standards for 2021
23 February 2021: At the beginning of the Year, the OEKO-TEX Association updates the applicable test criteria, limit values and requirements for its range of certifications and labels. All new regulations will finally come into force after a transition period on 1 April 2021.
There are testing and certification processes behind the OEKO-TEX standards, which can provide security for companies in the supply chain involved in the production of textiles and leather articles. This certification is supposed to guarantee the highest level of consumer protection and sustainability for textiles and leather products.
The test criteria for OEKO-TEX standards are updated at least once a year based on new scientific information or statutory requirements. So, a special project in 2021 will be the integration of the carbon and water footprint into our MADE IN GREEN label, said Secretary General Georg Dieners.
OEKO-TEX facilitates consumers and businesses in the textile and leather world to make responsible decisions which protect our planet for future generations. OEKO-TEX supports the industry and society on its path of transforming the world through actions. OEKO-TEX consists of 18 independent Research and Test Institutes in Europe and Japan. They are responsible for the joint development of test methods and limit values which form the basis for our standards.
OEKO-TEX has introduced virtual assessments of production sites due to travel and contact restrictions imposed by COVID-19. This applies to assessments for STANDARD 100 and LEATHER STANDARD by OEKO-TEX as well as virtual on-site visits for STeP and ECO PASSPORT certifications. OEKO-TEX is also observing various substances in 2021 based on the latest scientific findings and conformity with relevant specifications.
www.oeko-tex.com