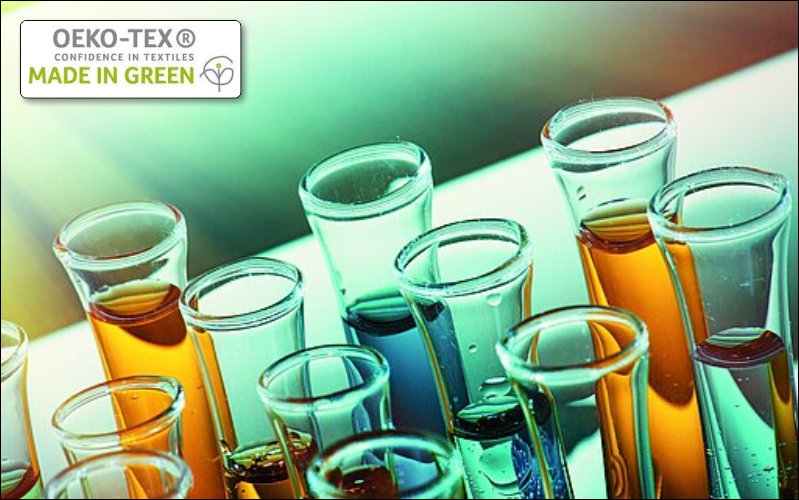 OEKO-TEX Releases New Regulations for New Year 2022 for Textile and Leather
14 January 2022: OEKO-TEX Association, an international textile and leather research and testing organization, releases its annual updates to test criteria, limit values and requirements.
In mid-2022, the association will introduce RESPONSIBLE BUSINESS by OEKO-TEX, a new certification for brands and retailers committed to international human rights and environmental protection agreements. OEKO-TEX aims to support companies in fulfilling due diligence obligations within their own operations and global supply chains. RESPONSIBLE BUSINESS by OEKO-TEX was developed under the UN Guiding Principles on Business and Human Rights and the relevant OECD Guidelines on Responsible Business Conduct.
The traceable sustainability label for textiles and leather goods recorded the strongest growth within the OEKO-TEX portfolio. Compared to the previous year, the number of MADE IN GREEN label holders increased by 55% (as of Dec. 31, 2021). While home textiles continue to occupy the top spot as the strongest category, there is currently movement, particularly in the apparel category. With a year-on-year increase of 156%, workwear and protective clothing recorded the biggest growth. This shows how quickly demand for sustainably manufactured products is developing across textile product areas.
OEKO-TEX has added bisphenol B (BPB) in the STANDARD 100, LEATHER STANDARD and ECO PASSPORT by OEKO-TEX certifications and to the STeP by OEKO-TEX MRSL. The same applies to two additional colorants based on Michler's ketone/base.
In 2022, OEKO-TEX will continue monitoring various substances based on the latest scientific findings and conforming with relevant specifications. This primarily concerns some process preservative agents and the bisphenols F, S and AF.
At the 2021 World Climate Conference in Glasgow, representatives of the textile industry presented an ambitious version of the UN Fashion Industry Charter for Climate Action. In the updated charter, more than 130 participating companies pledged their commitment to limiting global warming to 1.5 degrees celsius – a goal of the Paris Climate Agreement. In turn, the textile industry has set the target of reducing carbon emissions by a minimum of 30% by 2030. The textile industry's carbon- and water-intensive manufacturing processes hold great potential for improvement, but the large-scale challenge requires action beyond voluntary initiatives.
www.oeko-tex.com