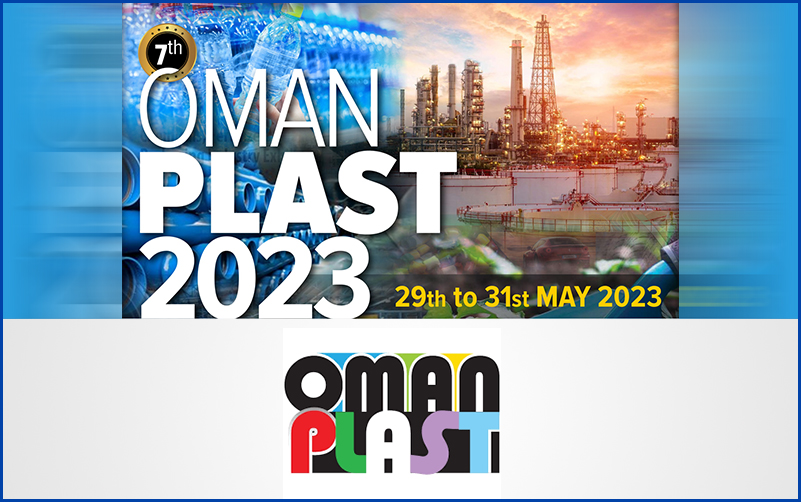 Oman Plast 2023 Marks 3 Decades
18 August 2022: The 7th Oman Plast 2023, a leading exhibition on plastics, printing & packaging industry will be held from 29-31 May 2023 at Oman Convention and Exhibition Centre, Muscat, Sultanate of Oman. To commemorate the 30th year of its inception and celebrations, a special gesture of goodwill was extended to sponsors and exhibitors as a token of appreciation.
Oman Plast is an exclusive International Plastics, Rubber, Petrochemicals, Chemicals, Fertilizers, Plastics Recycling, Printing and Packaging Industry Exhibition & Conference. The objective of this prestigious exhibition is to display and demonstrate the products and services pertaining to this industry to the fast developing market of the Sultanate of Oman and GCC Countries while further encouraging developing trade links between Oman and the rest of the world.
It is a three day event that plays an important role in developing the economy of the region. It will showcase the latest technologies and machineries necessary for the manufacturing of plastic and petrochemicals. This show will bring together the professionals from these sectors and offers them a platform to initiate about the advancement of this industry. It expands the scope of development for all players and helps them to connect and interact with people from all walks of life. They will get a perfect forum to communicate and establish good relationship with their prospective counterparts and end users.
www.omanplast.net / www.silverstaroman.com