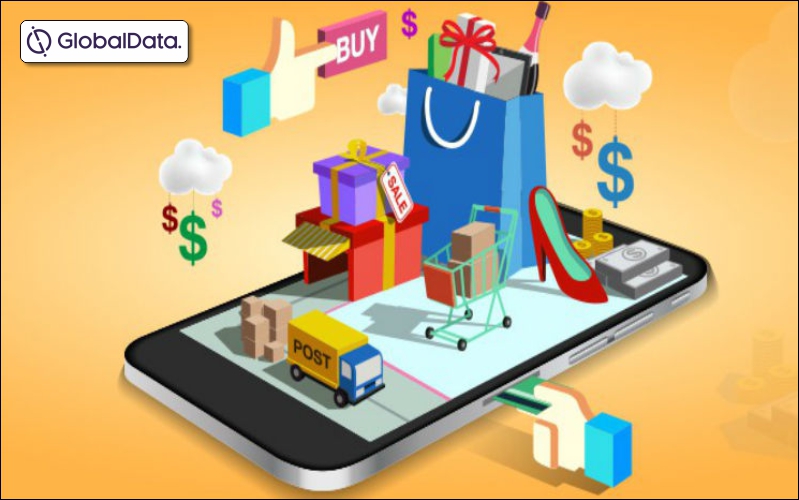 Online Retail Sales Rising in India – Will Boost Digital Transactions: GlobalData
20 November 2021: With the festive excitement boosting the online sales, and tier 2/3 cities contributing more than before, the online retail sales in India are expected to grow from INR3,317bn (US$46.2bn) in 2020 to INR3,936bn (US$53.8bn) in 2021, forecasts GlobalData, a leading data and analytics company.
Flipkart reported record sales in its 'Big Billion' days 2021 with overwhelming demand from the consumers looking for bargains. The company claims that Indians saved around INR115bn during the week. The company also witnessed a 1.3 times increase in the number of kirana stores and other sellers on the platform for the week-long sale. Similarly, Snapdeal reported sales nearly doubling during its first festive sale of the year 'Toofani'.
Ankita Roy, Retail Analyst at GlobalData, comments, "Electronics and mobiles were among the most popular purchases over the Navratri Sale (during October 2-15, 2021). Due to the massive discounts offered by retailers, this year was bigger and better than before for e-commerce companies. Shoppers from the rural areas have started to explore online channels, and retailers like Snapdeal and Meesho have done their part to encourage sales from these areas. Such initiatives will lead to an increase in the overall online sales penetration and contribute towards a much-pronounced digital economy."
Given this festive demand, Amazon also doubled its fulfilment network, especially for big-ticket items and furniture. Observing the growing popularity of online channels in India, Amazon delivers 100% serviceable pin codes, out of which 97% of the pin codes are eligible for receiving deliveries within two days of placing orders. In 2021, Amazon increased its storage capacity by 40% with more than 60 fulfilment centres in 15 states. Similarly, Indian e-commerce retailer Meesho allows sellers to sell on the platform without any commissions/charges.
She concluded, "Retailers like Amazon are making efforts to keep up with the massive festive demand by advancing their supply chain operations. A supply shortage has been observed especially for electronics and electrical products after the Navratri sale, led by major e-commerce giants like Amazon, Flipkart, and Reliance Digital among others. Retailers who did not anticipate this surge will lose significant sales as Indian consumers are on a shopping spree during the Diwali period.
"Flipkart and Amazon will be the clear winners during this period as both companies have forecasted this massive demand before and the sellers on these platforms stocked their supplies well in advance. As India recently administered 100bn vaccination doses, there has been a sense of optimism among the shoppers. This along with festive offers will bode well for the Indian retail industry in 2021."