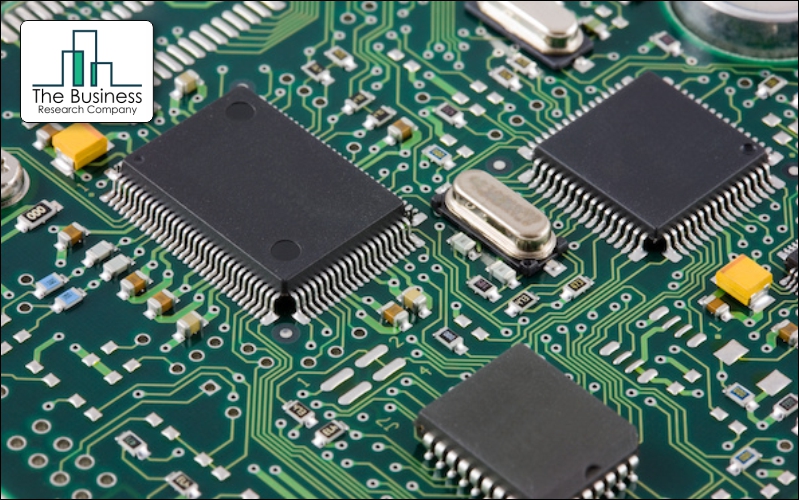 PCB Industry Grows with Increasing EV Sales: TBRC
18 November 2021: Increasing electric vehicle sales are expected to propel the growth of the printed circuit board market in the forecast period. Electric vehicles (EVs) are those that are powered entirely or partially by electricity. Printed Circuit Boards (PCBs) are used to connect electrical components in electric vehicles, such as simple audio and display systems. PCBs are also used in the production of charging stations, which allow electric vehicle users to charge their vehicles. For instance, according to Bloomberg New Energy Finance (BNEF), a UK-based company that provides analysis, statistics and news on the energy sector's transition, EVs is predicted to account for 10% of worldwide passenger car sales by 2025, growing to 28% in 2030 and 58% in 2040.
The global printed circuit board market size is expected to grow from $50.88 billion in 2020 to $54.30 billion in 2021 at a compound annual growth rate (CAGR) of 6.7%. The growth in the printed circuit board market is mainly due to the companies resuming their operations and adapting to the new normal while recovering from the COVID-19 impact, which had earlier led to restrictive containment measures involving social distancing, remote working and the closure of commercial activities that resulted in operational challenges. The printed circuit board market is expected to reach $68.38 billion in 2025 at a CAGR of 5.9%.
Major players covered in the global printed circuit board industry are TTM Technologies, Nippon Mektron Ltd, Samsung Electro-Mechanics, Unimicron Technology Corporation, Advanced Circuits, Tripod Technology Corporation, DAEDUCK ELECTRONICS Co.Ltd., Flex Ltd., Eltek Ltd, Sumitomo Electric Industries, Dongshan Precision and Zhen Ding Technology Holding Ltd. (ZDT).
Asia Pacific is also expected to be the fastest-growing region in the forecast period. The regions covered in the printed circuit board market report are Asia-Pacific, Western Europe, Eastern Europe, North America, South America, Middle East, and Africa.
www.thebusinessresearchcompany.com