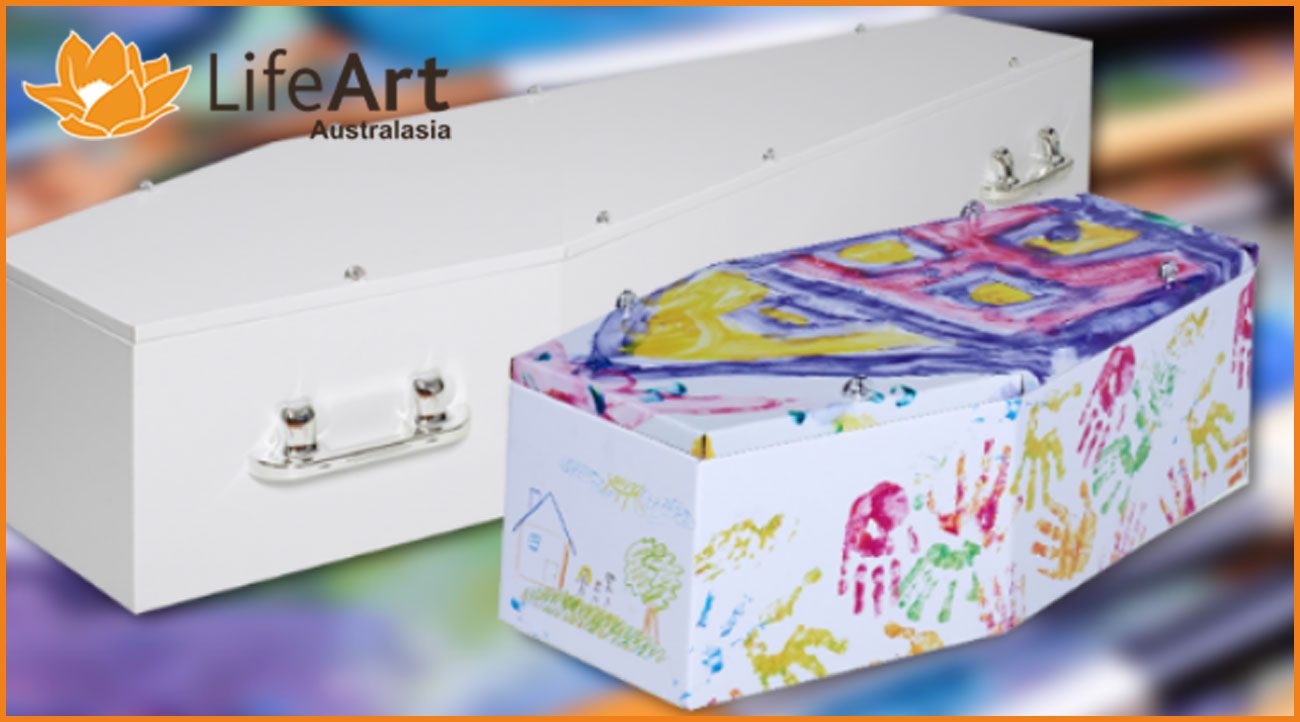 Personalised Coffins with exotic printed designs & UV Varnish
And now, Print service provider could become an integral part of the 'last journey' of human beings. The coffin industry of the future will certainly need the services of print to produce designer coffins with attractive designs and UV varnish.
For example, Cardboard coffin producer, LifeArt is offering a great opportunity to diversify once more into a huge new market as they look for Print Groups to partner. Their enviroboard coffins are printed directly onto the board that envelopes the cardboard engineered coffin. This board acts as a template that allows the families to have any graphic of their choice printed in high quality onto the coffin.
Simon Rothwell, UK MD for LifeArt says: "We have already set up partnerships with print groups in Europe and are looking for print groups to partner in the UK with the right skillset, mindset and capacity."
LifeArt worked closely with Agfa Graphics to test various inks for the enviroboard and developed colour management profiles for the printing of designs on the Agfa Jeti Mira LED and Agfa Jeti Tauro LED. An Agfa Jeti Mira LED wide format press was subsequently installed into the new LifeArt Gloucester facility and all artwork is preflight and colour matched by the Agfa Asanti workflow.
The Agfa Jeti Mira LED is a flatbed printer with moving gantry and optional roll-to-roll system for optimal flexibility. It prints up to 2.69m wide, six colours and white and features 6 different vacuum zones and 4 sets of registration pins for complete accuracy. The Jeti Mira installed at LifeArt Gloucester is further enhanced with varnish print heads to allow for spot or flood-varnish finishes to be printed in-line.
LifeArt was founded in Australia, where the idea for their unique product began in 2004. Independent Research supports their claim that their coffins use up to 80% fewer trees to produce and when cremated emit up to 87% less Nitrous Oxide than MDF or Particleboard coffins.
Mike Grehan, founder and CEO of LifeArt, who ran Australia's largest funeral group InvoCare, for many years until 2007. "The vast majority of coffins we sell today are printed for the funeral trade, so we offer a choice of timber print finishes. But the exciting bit is being able to totally personalise a coffin."