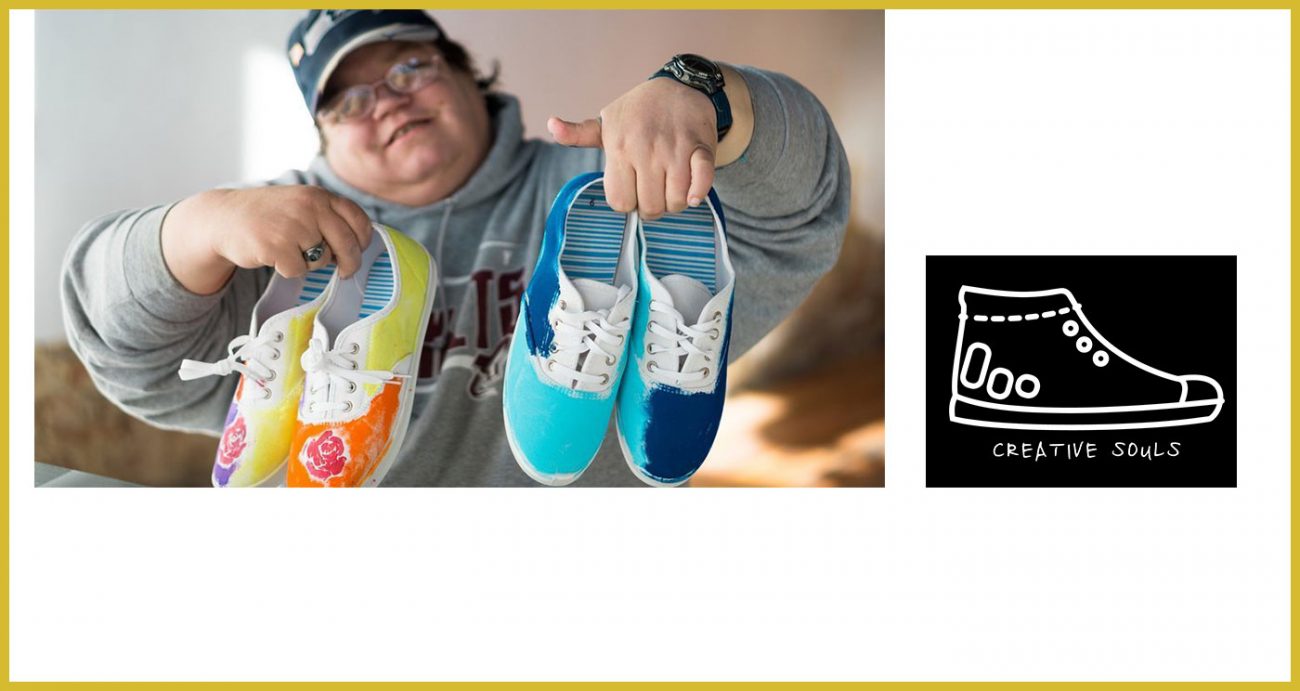 Philanthropic Start-up seeks Mass Production Through Direct to Garment Printing
Printing directly on virtually any surface has grown from concept to reality with capabilities that reach any type of production, including the one Drew McNamara seeks for Creative Souls, a social impact start up project that aligns with his passion for helping people with disabilities.
Drew, a student of University of Illinois, Urbana-Champaign, has curated a project that would demonstrate positive social change. He has developed something that not only satisfied his assignment, but through a start-up called Creative Souls. Drew got a demo of a direct to garment printer and learned first-hand about the capabilities of printing directly on shoes, shirts and many more products. Drawing attention to a survey, Drew says that there are over 57 million people in the United States with disabilities – only 17% are employed. "The mission of Creative Souls is to empower people with disabilities to earn an income while gaining an amazing learning experience where they can feel valued and show their unique personalities through their work as an artist or as a member of the team."
He has worked with seven artists with disabilities in Champaign, Illinois. These artists hand painted on about thirty pairs of shoes. Once he sold a pair, the artists received profit from it. But the ability to meet demand became challenging with artists hand crafting each shoe, limiting shoe size variations and quantities. "I realized I needed to develop a strategy for how I wanted to grow Creative Souls. With a direct to garment printer, Creative Souls can go from helping seven artists who hand-paint on shoes to possibly thousands of artists across the U.S. who can send in a sketch on a sheet of paper and have it printed directly onto a product. The printer allows an artist's design on many pairs of shoes or apparel in different sizes, which ultimately means profit for artists in the end."
Creative Souls launched a month-long Kickstarter campaign to purchase its first direct to garment printer. Within 30 days, Drew had raised $15,000. "We didn't reach our goal on Kickstarter at the end of that month, which means we didn't keep any of the money raised." Drew launched a second campaign on YouCaring, which welcomes people to donate at any time and allows campaign owners to keep the funds. As of late, Creative Souls is still raising money to purchase its first direct to garment printer.
According to I.T. Strategies, digital textile printing alone earned $1.04 billion dollars in revenue in 2017 and is expected to reach $5 billion globally within 5 to 7 years. "This technology and a direct to garment printer can take Creative Souls to a place where we'd be able to provide that opportunity," Drew concludes.