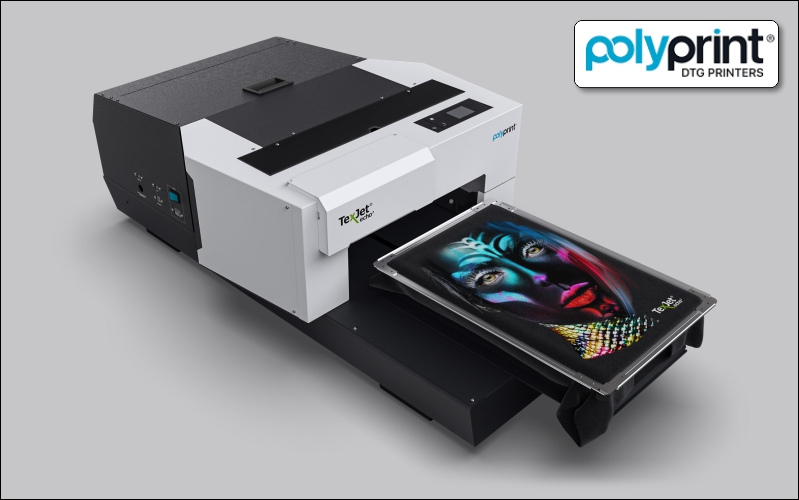 Polyprint is Global Player in DTG with Shipment to 50+ Countries
13 January 2022: The DTG Printer Specialist, Polyprint is engaged in a non-stop shipments of its DTG and other products to its global distribution network in 50+ countries. This shows that, despite the ongoing Covid-19 Pandemic, there is a growing demand for Polyprint DTG equipment, owing to its quality and commitment to delivery and service.
Polyprint is specialized in DTG printing technology since 2006. Polyprint manufactures and globally supplies TexJet shortee, TexJet echo², DTF Xpress, PreTreater Pro, Inks and Consumables and Accessories. Based in Greece with a subsidiary (Polyprint USA) in Charlotte, North Carolina and a global network of official distributors, the company caters to customers Globally.
The TexJet echo² is DTF Compatible. This printer's advanced features deliver DTG and DTF results to decorate ccustom hoodies, personalized shoes, designer creations etc. With a print area of 41 × 60 cm (16.1 × 23.6 in), 10 quick-swap platens, this machine is a versatile. One can produce 50 T-Shirts in 2 hours. One can combine with traditional screen printing to skip pre-treatment, reduce ink costs and add special effects.
The company continually invests in the latest technology to create, manufacture, and enhance its high-value yet affordable products. It has a team to support and train its customers by providing innovative solutions and setting DTG industry standards.
www.polyprintdtg.com