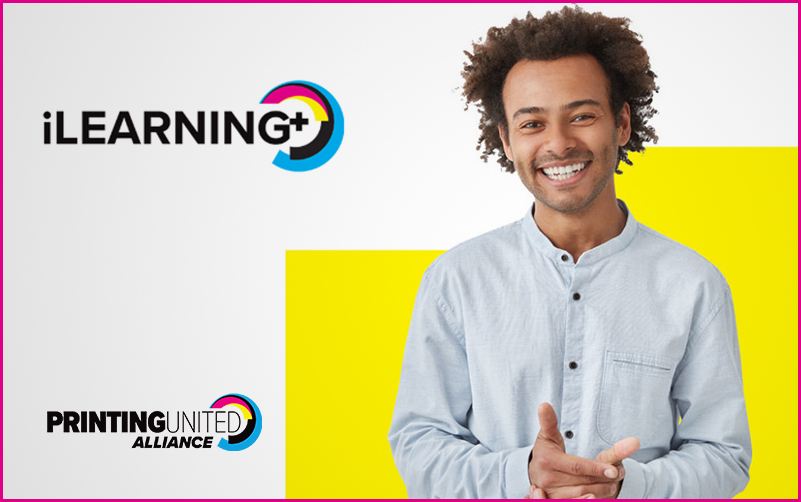 PRINTING United Alliance Expands Free iLEARNING+ Access for Faculty and Staff at Member Institutions
24 April 2023: PRINTING United Alliance, the most comprehensive member-based printing and graphic arts association in the U.S., today announces expanded free iLEARNING+ access for faculty and staff at Alliance member institutions. iLEARNING+ is a robust collection of the most complete educational offerings and resources for the printing industry featured on an easily navigated e-learning platform. A complete course library can be found at ilearningplus.org.
iLEARNING+ is already free for student members and is being used in over 20 countries worldwide. iLEARNING+ offers courses on the latest industry resources and education on topics such as color management, creating PDFs for print production, design, estimating, prepress, press, postpress. Future courses are being scheduled to release quarterly, with the next batch scheduled to release in the coming weeks.
The Alliance's flagship iLEARNING+ course, "Orientation to the Graphic Arts" was designed especially for those new to printing and graphic arts, but is also appropriate for anyone looking to update their overall knowledge of the printing industry. This course equips students and those newer to the industry with exceptional foundational industry insight.
"The ability for faculty and staff at Alliance member educational institutions to have access to free courses ensures that they, too, are equipped with the very latest industry solutions to pass on to their students for maximum success," says Joe Marin, Senior Vice President, Member Services, PRINTING United Alliance. "With the increasingly accelerated pace of secondary learning, professors can either supplement or assign iLEARNING+ courses within their own syllabus and coursework for students to have an avenue for additional benchmark learning and understanding of the industry and critical topics to conquer for success."
www.ilearningplus.org