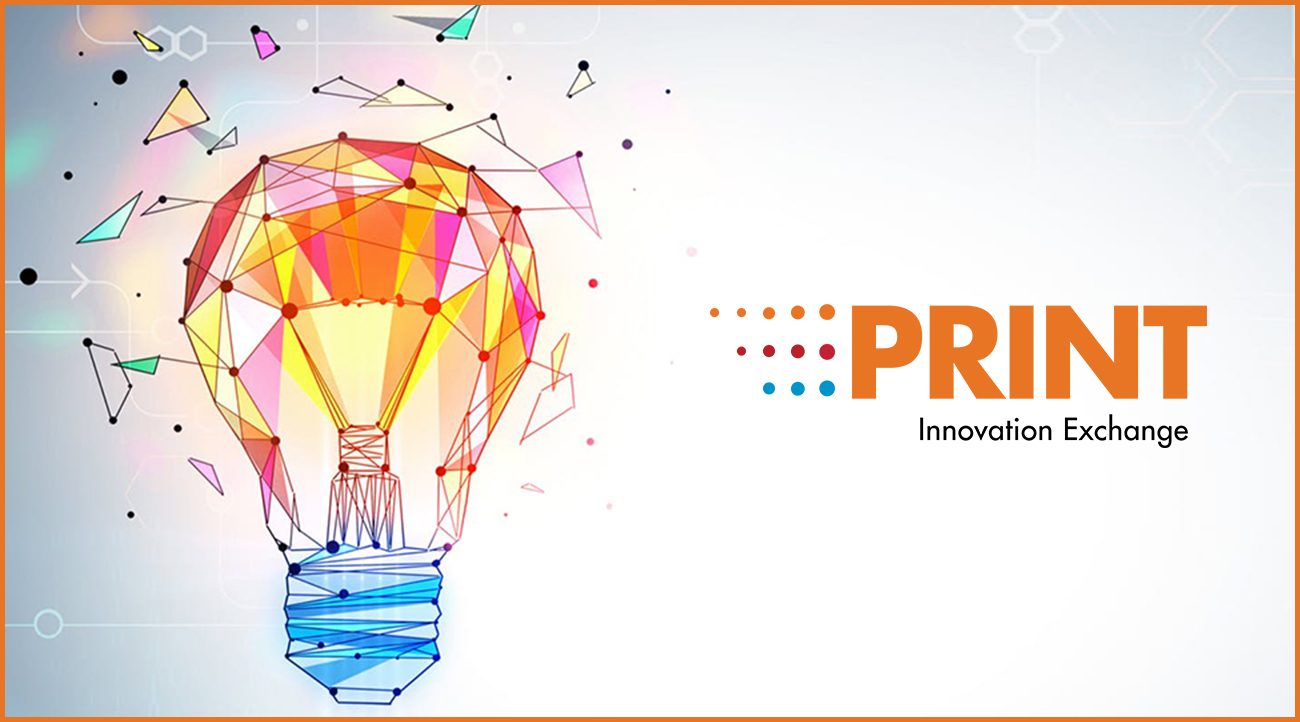 "Radicalized" business strategies on tap for 2019 Print Innovation Exchange
Reston, VA, USA : The print industry's leading innovators, thinkers, and doers will share "radicalized" business-building strategies and explore the latest trends at the networking-rich 2019 PRINT Innovation Exchange on June 20-21 in Minneapolis (Millennium Hotel Minneapolis, 1313 Nicollet Mall).
 
Produced by the Association for PRINT Technologies (APTech), the two-day 2019 PRINT Innovation Exchange features a stellar line-up of norm-busting speakers who have forged breakthrough and successful strategies for their companies and organizations.
 
"We don't use the term "radicalize" loosely – the chaotic changes facing our industry require new and disruptive thinking if our members are going to survive, let alone grow," says Thayer Long, president, APTech. "In this contracting business environment all bets are off. The smart money is on learning from these experts who have figured out how to profitably embrace and take advantage of the chaos we face." 
The complete line-up:
Innovation to Reality and the Evolution of Experience
Tom Edward, Chief Digital/Innovation Officer, Epsilon
A New Reality for Print
Mark Potter, CEO, Conduit, Inc.
Jon Budington, CEO, More Vang
Gavin Jordan Smith, Vice President Commercial Print Business, Ricoh USA
Direct Marketing: The (Really) Good, the (Not So) Bad and the Potentially Very) Ugly
Deborah Haskel, VP Marketing & Corporate Communications, IWCO Direct
Special Effects Printing and its Growing Importance in MarComm
Daniel Dejan, Print and Creative Manager, Sappi North America
Creating and Sustaining a Winning Organizational Culture: A Guide for Leaders
Joe Truncale, CEO, Public Relations Society of America
Vertical Vertigo: A Look at Today's High Growth Markets and How to Approach Them
Karen Kimerer, Director, Keypoint Intelligence
How to Make Money With Augmented Reality
Alan Smithson, CEO, XR for Business
The Hyper Spectral Future of Brands
Don Carli, President and Co-founder, Nima Hunter Inc.
Moving On — Next-Gen Printing Needs — Next-Gen Sales Reps
Duane Cashin, President and CEO, Cashin Sales, LLC
Event registration is $499 (APTech members $399). Full information is available at https://www.printtechnologies.org/events/2019-print-innovation-exchange/
The 2019 PRINT Innovation Exchange is the latest example of APTech continuing to provide value to its members and the overall industry amidst unprecedented change. The organization is dedicated to expanding its educational programs at smaller, regional events as well as allocating additional resources to enhancing its other research, market data, and international business-development programs.
www.PRINTtechnologies.org