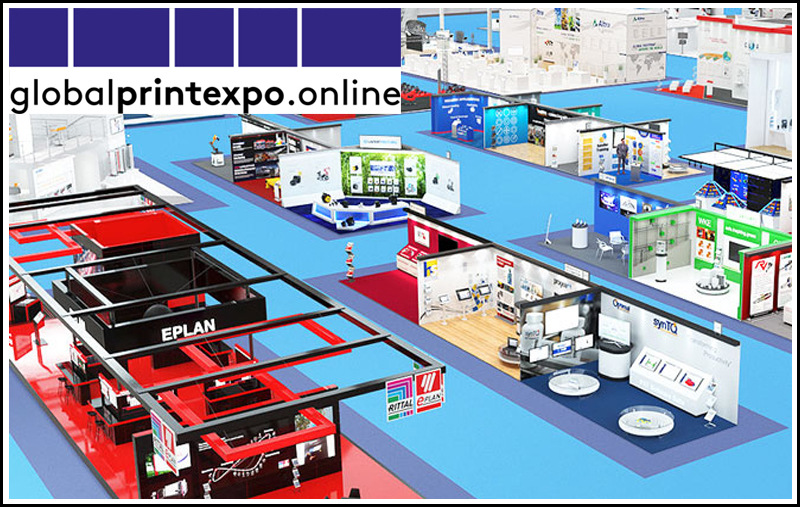 RBM to hold interactive 3D online experience – Started on 30th Nov' 20 this unique event there 365 days of the year
07 December 2020: Resolve Business Management (RBM), organisers of the Printing Expo virtual Exhibition, launched an interactive 3D online experience. Started on 30th November 2020 this unique online event will be available 365 days of the year. The show opens with Zone 1 as a preview and includes the Muller Martini Showroom and the HP Indigo Digital Pouch Factory. Zone 2 is scheduled to open in the very near future.
The hall and all the stands are rendered out to real physical dimensions. Visitors will be able to navigate through the zones and visit a virtual representation of stands, complete with 3D products. All Printing Expo exhibition stands are built using a combination of 3D rendering, photography and HD video. Every hotspot has the facility for visitors to email the details to themselves or a colleague, share on social media and print or request further information direct from the exhibitor. Printing Expo also contains its own fully interactive auditorium that has been designed to show live and pre-recorded seminars and conferences.
The organisers will be working with exhibitors, conference organisers, industry associations, governing bodies and even live event organisers from around the world to produce a content programme that will run throughout the year.
www.printing-expo.online/show