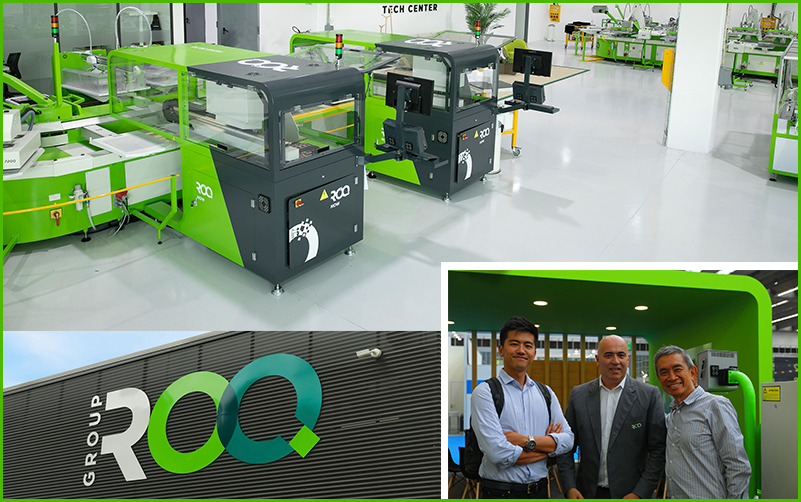 ROQ Showcase at Events Worldwide in 2022
23 September 2022: ROQ will be present in several events related to textile printing, in the most diverse parts of the globe with the objective of showing the potential of its machines and how they are able to boost any business.
Aiming to increase its presence in various markets related to screen printing and digital printing until the end of 2022, together with its agents distributed around the world, ROQ will be present at different fairs that will allow reaching more and more customers and show the true potential of ROQ machines and accessories.
The company believes that having partners distributed around the world boosts relationships of trust in customers and potential customers, fostering a sense of presence and loyalty. The customer journey is an aspect taken into account by ROQ, which believes that this is the only way to continue to grow and meet the demands of the market.
To meet the goals set for the company on an international level, ROQ will be present at Grafima (Serbia), Fespa Mexico, ASI Open House (Italy), All Print (Indonesia), Printing United (Las Vegas), Egy Stitch & Tex (Egypt) and Expotextil (Peru).
In all the aforementioned events, different machines will be exhibited and in operation: silkscreen, digital, dryers and packaging line. During the days of the respective events, all stand visitors can see the machines in operation and have all kinds of questions answered by the commercial team and technical assistants.
www.roqinternational.com/pt/index