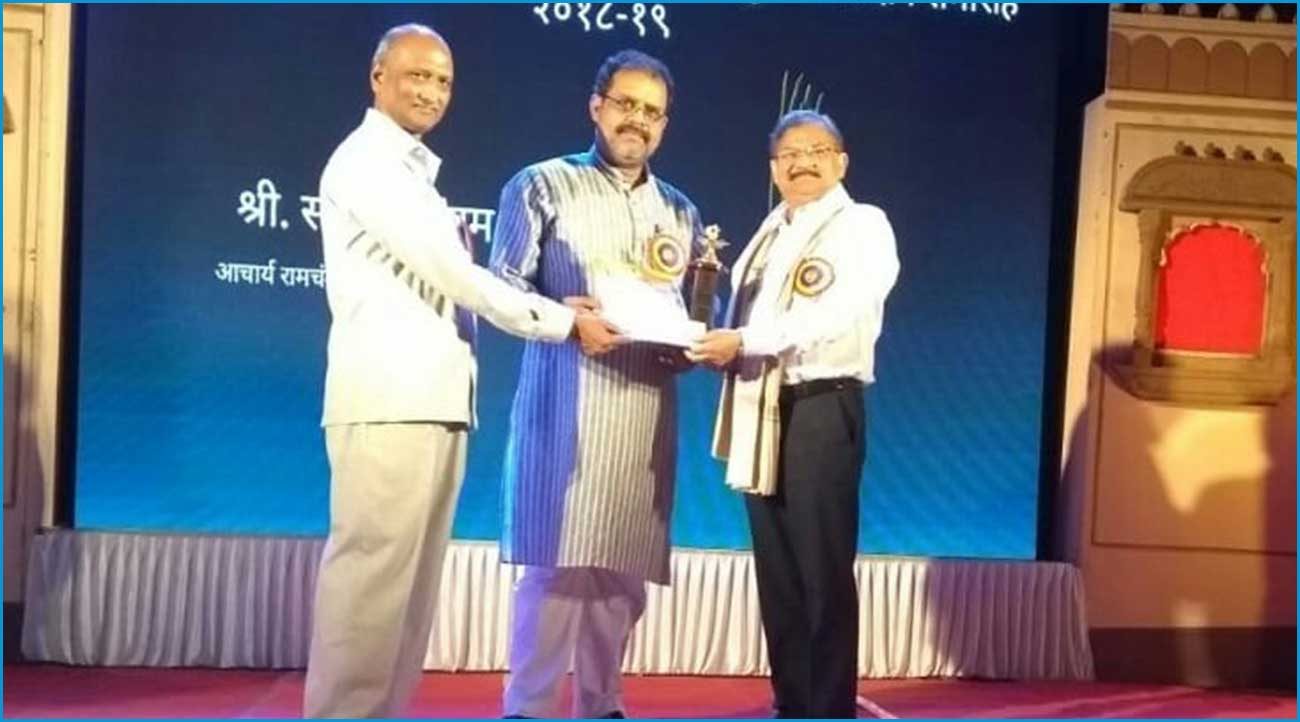 Sanjiv Nigam honoured with Hindi Literary Academy's Acharya Ramchandra Shukla Award
The Associate Editor of Screen Print India magazine, Sanjiv Nigam was recently presented with the Maharashtra State Hindi Literary Academy's Acharya Ramchandra Shukla (Gold) Award for the year 2018-19. A well-known Hindi writer, he was given this prestigious award for his collection of satirical articles titled "Sade Teen Minutes ke Bhashan" in which he has presented perspectives in a tongue in cheek manner that actually manages to charm rather than offend. He was given a trophy, roll of honour and a cash prize of Rs. 35,000 at a function organised on August 31, 2019 in Mumbai. He has won many such prizes for his authored articles earlier also.
 His articles are regularly published in leading Hindi newspapers and magazines across the country. He travels extensively throughout the nation to popularise use of Hindi language. He has also been a jury member at many state-level Hindi competitions conducted in colleges.
 He has been associated with Screen Print India magazine for nearly two decades. Content is the key to the success of any publication and Nigam has played an important role in terms of monitoring this aspect over such a long duration. His insights and ideation skills have certainly contributed to the publication's growth story and this recent award reflects his skills and abilities to a large extent.
He has written a few television serials as well as scripts of 18 corporate films. His album of sings called 'Prem Ras' has been released. 16 dramas by him have been broadcast by different Akashwani Kendras. His stage show 'Ek Lakshay Ek Abhiyan' on India's independence struggle has been enacted in Mumbai in different theatres. He is presently the Director (Program) of Hindustani Prachar Sabha. His major goal is opening libraries in 140 central jails for the inmates; till now they have been able to reach 63 jails.