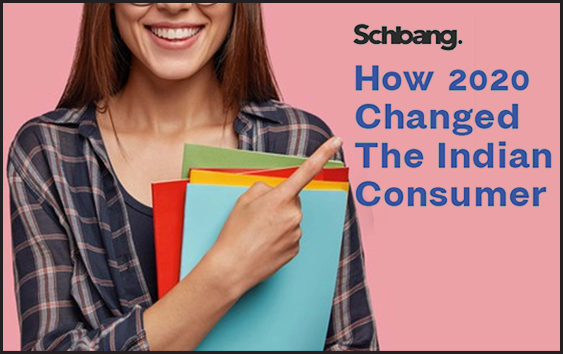 Schbang releases 'How 2020 Changed the Indian Consumer' study
28 January 2021: The pandemic pushed remote functioning to be adopted by the country and had multiple and lasting effects on various business sectors, according to Schbang, a leading creative transformation company. Its survey covering 3,000 young Indians: 'How 2020 Change The Indian Consumer,' showcases the mindset of Indian consumers across various categories like food, beauty, fitness, shopping, family, mindfulness, technology, e-learning and remote working.
The report highlights clear actionable insights for marketers such as how 81% consumers will choose natural beauty products, the evolution of healthy eating where over 86% young Indian consumers have become more conscious of their food intake and the scrutiny that plays before dining out have found their place in the food industry where for 91% of people, hygiene standards will play a big role when deciding to eat out. Further, the report gives some interesting observations as to how 72% of Indians adopted various means to practice mindfulness through the course of the 2020.
At the launch of the report, Harshil Karia, Founder of Schbang, said, "2020 allowed marketers to think, introspect and observe the consumer & that's what we did too. There could not have been a better time for us to have the opportunity to do a pulse of the nation on how the Indian consumer changed in 2020, and some striking insights were revealed."