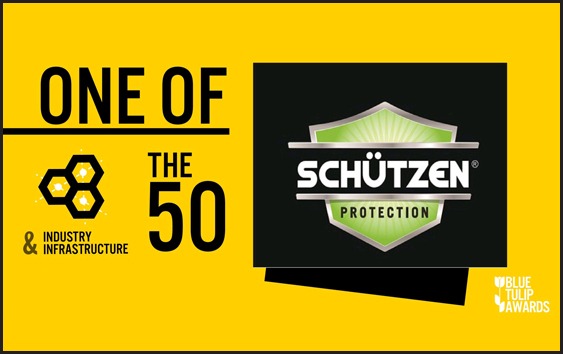 Schützen Chemical Group's efforts recognised – Selected in top 50 participants for 'Blue Tulip Awards' Netherlands
29 March 2021: The sustainability-related initiatives and efforts made by Schützen Chemical Group have been recognised on an international platform. The company has been selected as one of the top 50 participants for the Blue Tulip Awards Netherlands, under the sustainable industry & infrastructure theme innovation competition based on United Nations Sustainable development goals.
Blue Tulip Awards is an innovation competition aiming to connect innovators, build powerful collaborations, and accelerate breakthrough innovation. Throughout the year, in three-month competitions (called 'Generations') it welcomes 50 promising innovations in themes based on the UN's Sustainable Development Goals. The participants go through different rounds and (mostly) digital events in which they connect with fellow innovators, partners, media and inspiring theme experts. Throughout the competition expert feedback and 1:1 coaching is provided by jury members. At the end of each generation, the theme's Blue Tulip Award is awarded to the winning innovation.
In an age of unprecedented disruption, successful organizations need to continuously re-imagine their fundamental business and technology approaches in a responsible, human-centered way. At the Blue Tulip Awards, innovation is worth nothing if it doesn't place sustainability, equality and security at the heart of their business. These innovation imperatives are central elements of the judging process.
Accelerating a culture of equality – in the workplace and beyond – has never been more critical for driving innovation. Organizations and innovations must make equality, and universal policies, a top priority to ensure people feel empowered to collaborate, innovate and support each other.
Meeting the needs of the present without compromising the ability of future generations to meet their own needs is the key to building a resilient future for people and the planet. Organizations and innovations must strive for long-term stability, define ethical standards and operate across a responsible supply chain.
Organisations and innovations must reserve norms, rules, institutions and values of society to create a brighter future. We must protect against threats, intended and unintended, to ensure trustworthy physical and digital security.
www.schutzengroup.com