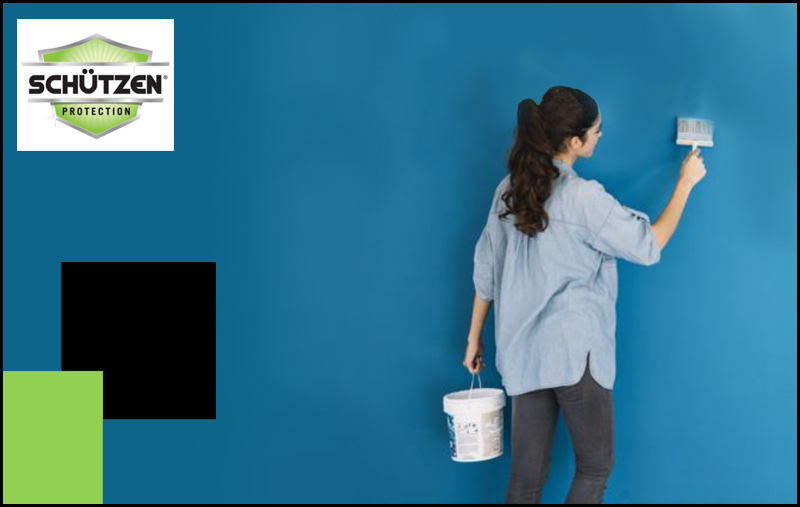 SCHUTZEN introduces SCHUTZENCIDE-MT for Panel testing of water based paints
13 January 2021: After an intense research, Mumbai based has created an anti-microbial and anti viral solution for Panel testing of water based paints. Named as SCHUTZENCIDE-MT, the new solution is designed for all surfaces to resist the transmission of the virus from nonliving articles to living body cells by touch. The panel testing of water based paints can establish its efficacy on inactivation of COVID-19 on different surfaces.
It may be noted that the Coronavirus spreads primarily from person to person around the world. It also spreads when an infected person coughs or sneezed and a droplet landed on a surface or object, a person when touches that surface has the virus on it. Although viruses don't grow on any nonliving surfaces recent studies show coronaviruses can remain viable or infectious on metal, glass, wood, fabrics and plastic surfaces for several hours to days.
Though the coronaviruses are relatively easy to destroy, using simple disinfectants it's practically impossible to sanitize the surfaces such as walls all the time and there is guarantee that the surface won't get contaminated again.
SCHÜTZEN Group is a leading diversified specialty chemical manufacturer & solutions provider, we provide innovative and sustainable solutions across many industries with a global customer reach. Within our industrial division we offer Textile specialty Chemicals, Paint & Coating chemicals, Crop care chemicals, Personal care chemicals.