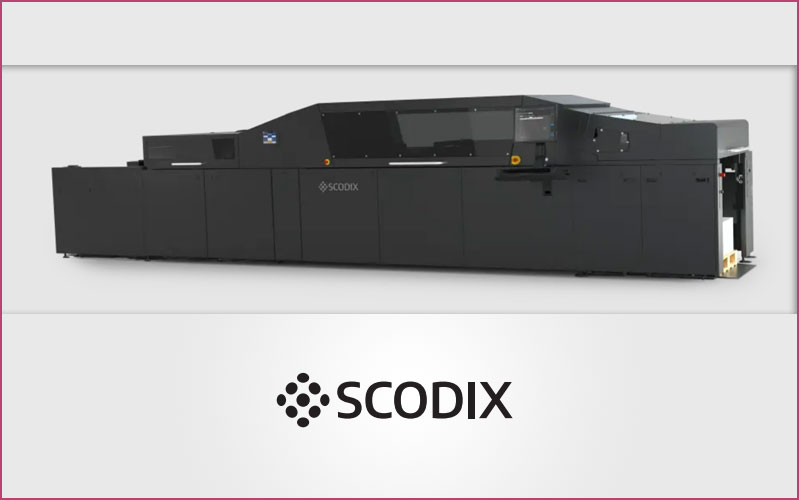 Scodix Unveils Smart High-Definition Technology at Printing United 2022
06 October 2022: Scodix has announced the commercial launch of the next generation of its Ultra Digital Enhancement Press series, the Scodix Ultra 6000 powered by SHD (Smart High Definition). This breakthrough technology builds upon the success of the Scodix Ultra 6000 and is directly targeted at the packaging sector and high-definition printers, offering a new embellishment application as well as economic and sustainability benefits.
Scodix Smart High Definition is algorithm-controlled digital printing that achieves high accuracy and quality precision of complicated detailing for foiling and spot embellishments. The new press continues to enhance sheets up to B1/41-inch size and, like the Ultra 6000 press, offers economic advantages for versioning or customisation, and efficient production – with shorter overall time to market.
Smart High Definition gives the clarity and definition to foiling suitable for the beauty, healthcare, chocolate and spirits packaging markets. Scodix Foil™ is also enhanced by SHD with precision and accuracy to achieve fine delicate details in designs and in micro fonts, offering customers increased flexibility and greater choice as to how they create impact for their brand personas.
Eli Grinberg, CEO & Co-Founder at Scodix says, "Scodix is now fully positioned and prepared for taking on all the verticals for print, including packaging. We offer a range of ten different embellishing applications compatible with a wide range of paper stocks up to B1 format. SHD owners will have the production have the production economies, flexibility and quality to go beyond all existing processes.
"With a growing awareness of our impact on the planet, Scodix production offers benefits for sustainability benchmarking and eliminates the need to make dyes which can be etched with use of acids, wasted in litres of water – all impacting our natural resources. We take our role in this industry very seriously, so it is essential that we offer our customers all the benefits of increased production while not forgetting about our commitment to the environment."
www.scodix.com