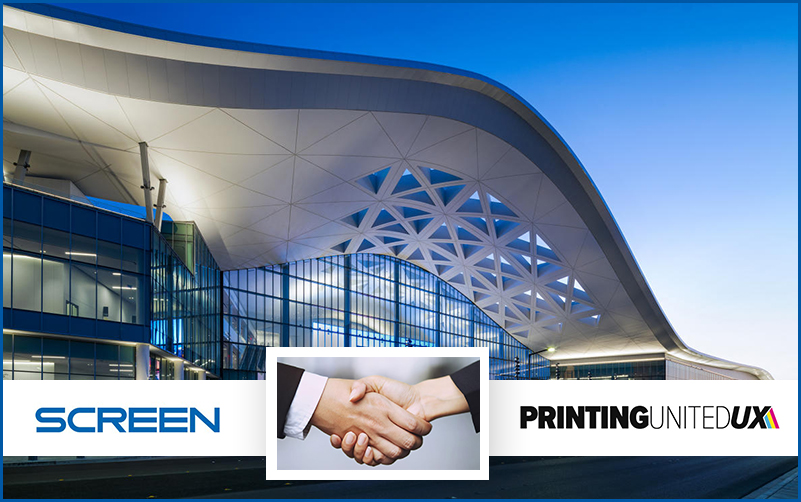 SCREEN Americas Joins PRINTING United User Experience to Launch New SCREEN User's Group
17 June 2022: PRINTING United User Experience (PRINTING United UX), a comprehensive, white-glove event experience powered by PRINTING United Expo, today announced that SCREEN Americas has joined the meeting venue being held just prior to PRINTING United Expo in Las Vegas. PRINTING United Expo takes place October 19-21, 2022, at the Las Vegas Convention Center where the industry will reunite for the first time collectively across all segments together under one roof. P
"SCREEN Americas immediately saw the value in tapping into the PRINTING United UX platform as a premier venue where we can highlight some of our latest developments with our new SCREEN Executive Customer Council (ECC) and our SCREEN User Group," says Mark Schlimme, VP of Marketing for SCREEN Americas. "During our fully supported event at PRINTING United, SCREEN and our ECC will further share information about our joint mission to facilitate the connection between SCREEN Americas, our customers, and SCREEN GA in Japan.
SCREEN ECC is represented by some of SCREEN's largest, and longest-standing, customers in North America, with plans to expand to SCREEN Europe and other subsidiaries in the future. The first in-person ECC meeting is scheduled for the second half of August in Elk Grove Village, IL, with this next session to follow at PRINTING United Expo. Dave Johannes, Executive VP, Strategic Initiatives for Moore Direct, will serve as the Council's first president.
The PRINTING United UX platform features a three-tiered model allowing companies to focus on reconnecting at PRINTING United Expo while experts plan a complete packaged meeting to suit each group's individual needs. This platform provides "white glove" event management service by covering event logistics such as: securing dynamic speakers targeted towards each unique group; all necessary A/V; entertainment; food and beverage; transportation; event space and more, so that organizations like SCREEN can focus on its meeting content and attendees.