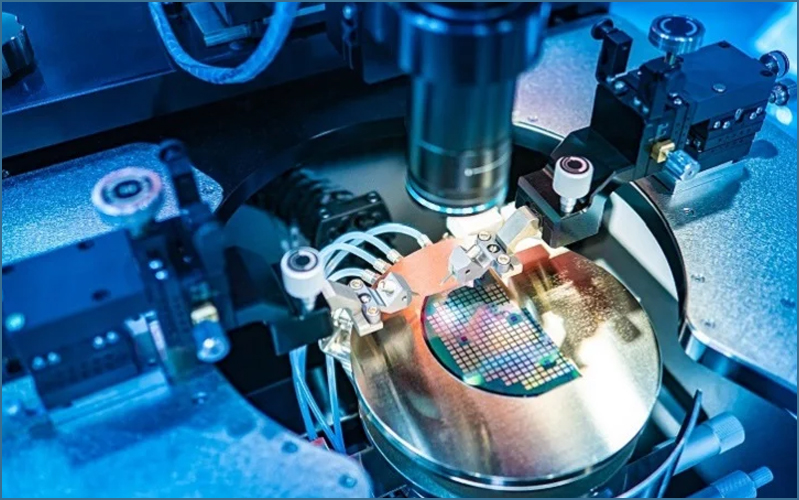 Semiconductor Manufacturing Attracts Interest from Global Companies: Minister
06 April 2022: Semiconductors and displays are the foundation of modern electronics driving the next phase of digital transformation under Industry 4.0. However, is a very complex and technology-intensive sector involving huge capital investments, high risk, long gestation and payback periods, and rapid changes in technology, which require significant and sustained investment.
It may be noted that on 15th December 2021, the Government had approved the Semicon India Program (Program for Development of Semiconductors and Display Manufacturing Ecosystem in India), with an outlay of INR760 billion for the development of a sustainable semiconductor and display manufacturing ecosystem in India. "So, Semiconductor manufacturing has attracted interest from global companies as good number of applications have been received under the programme, said Ashwini Vaishnaw, Union Minister for Electronics & Information Technology, Communications and Railways. He was addressing members of the Parliamentary Consultative Committee attached to the Ministry of Electronics & Information Technology (MeitY).
The Minister said that several state governments like Gujarat, Madhya Pradesh, Karnataka, Odisha, Telangana, Andhra Pradesh and Tamil Nadu are in talks with the companies to set up Semiconductor manufacturing plants/fab complexes."It may be noted that India Semiconductor Mission (ISM) has been setup as an Independent Business Division within Digital India Corporation having administrative and financial autonomy to formulate and drive India's long term strategies for developing semiconductors and display manufacturing facilities and semiconductor design ecosystem.
Meanwhile, Union Cabinet has also approved that Ministry of Electronics and Information Technology will take requisite steps for modernization and commercialization of Semi-conductor Laboratory (SCL), Mohali. MeitY will explore the possibility for the Joint Venture of SCL with a commercial fab partner to modernize the brownfield fab facility.
The Scheme for Setting up of Compound Semiconductors / Silicon Photonics / Sensors (including MEMS) Fabs and Semiconductor ATMP / OSAT facilities in India shall extend fiscal support of 30% of capital expenditure to approved units. At least 15 such units of Compound Semiconductors and Semiconductor Packaging are expected to be established with Government support under this scheme.