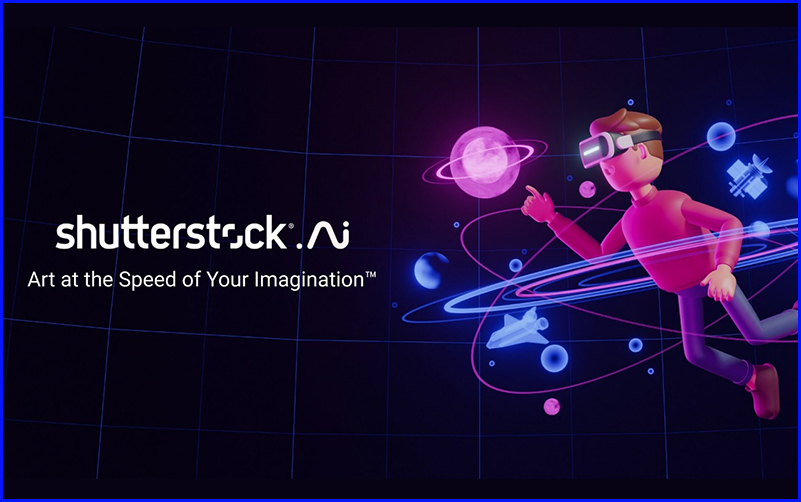 Shutterstock Expands Long-standing Relationship with Meta
14 January 2023: Shutterstock, Inc., the leading global creative platform for transformative brands and media companies, will help fuel Meta's continued investment in AI. The expanded relationship reflects the commitment both companies have to being at the forefront of AI innovation, as well as the power of Shutterstock's expansive content library.
"AI has the potential to drive an explosion of creativity," said Paul Hennessy, Chief Executive Officer at Shutterstock. "Shutterstock is expanding our long-standing relationship with Meta, which follows our partnerships with OpenAI and LG AI Research announced last year, to reinforce our mission to invest in technology that brings creative ideas to life faster. We want to automate the busywork required to complete creative projects and help creators understand how their work is resonating."
With its industry-leading library of high-quality content, its focus on bringing new creative offerings to market, and its expertise in creating a scaled ecosystem that compensates and connects contributors to creators, Shutterstock is the ideal partner for industry leaders investing in creating new experiences powered by AI. By tapping into Shutterstock's collection of millions of images, videos and music, Meta plans to use these datasets to develop, train and evaluate its machine learning capabilities.
This expanded relationship with Meta is a part of Shutterstock's greater strategic vision to be at the center of technology, design, content and innovation. Shutterstock is one of the first companies to pay artists for their contributions to training machine learning models and it has proven to be a trusted partner to those entering the space by ensuring the responsible creation and licensing of content with a transparent IP transfer.
www.shutterstock.com