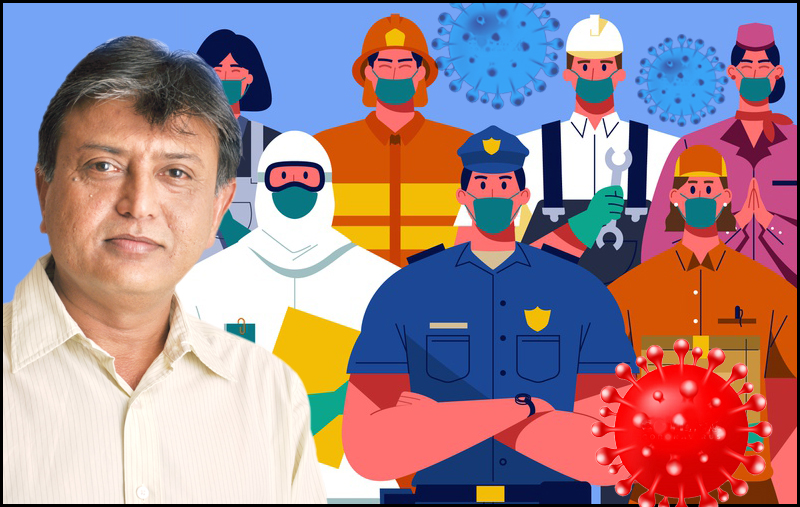 Anil Brahmbhatt provided sustenance to Changod cops during COVID-19
13 January 2021: They say actions speak louder than words and Anil Brahmbhatt, Managing Director, Skyscreen International Pvt. Ltd. truly exemplifies this adage. A self-effacing pillar of the business community, he shuns attention and praise, focusing instead on being the change he wants to see in others.
During the COVID-19 pandemic, while he was at his native place, Changod in Mehsana, Gujarat, Anil Brahmbhatt noticed that the policemen on duty were undergoing considerable hardship due to the pandemic. Tea and snacks, a basic necessity to sustain themselves during long duty hours, had become unavailable because the regular vendors had all shut shop during the lockdown phase and were reluctant to open up for business for quite a while thereafter as well.
While others who noticed the situation were unaffected or at the most, content to sympathize with their plight, Anil Brahmbhatt decided to make a difference. Adhering to the stipulated precautions in terms of wearing a face mask and observing social distancing norms, he conveyed his appreciation for the task the policemen were doing and assured them that he would take responsibility for providing them with refreshments. Accordingly, tea and snacks were delivered to the policemen on a daily basis, providing much-needed sustenance until the tea vendors reopened for business.
His philanthropic nature remained hidden out of sight until Anil Brahmbhatt recalled this incident during a conversation with friends. Casually mentioned, it revealed his ability to identify people in need and extend support or as he puts it, 'do the needful' even in the face of a crisis.