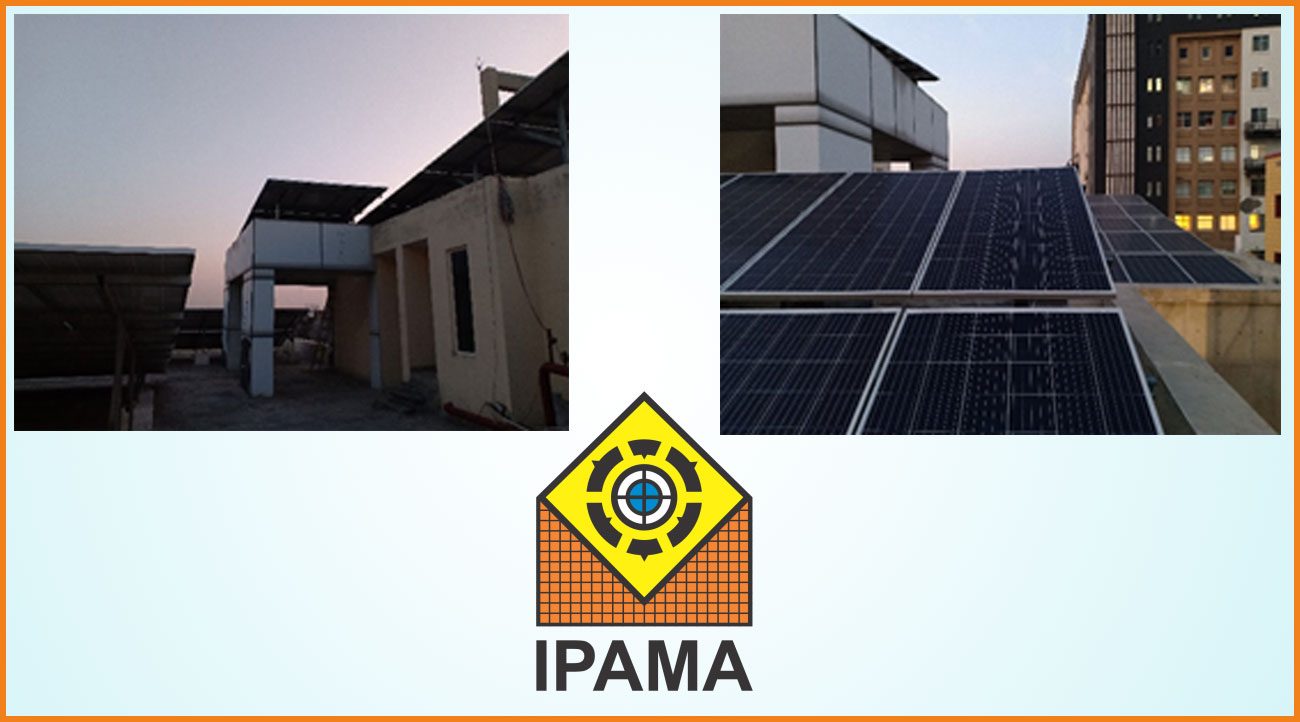 Solar Plant installed in IPAMA
08.03.2019, New Delhi : Indian Printing Packaging & Allied Machinery Manufacturers' Association (IPAMA), which is known for organising the PRINTPACK INDIA exhibition in the country on Graphic Arts Industry, has initiated an eco-friendly step for saving the electricity which is being generated through fossil resources. In its administrative office, located in Building No.C-54, Sector-62, Institutional Area, a 20 KW Solar System Photo-voltaic Power Plant has been installed.
Solar energy has become world's fastest-growing source of power. India is the world's fourth largest carbon emitter in which power sector is a significant contributor. However, in recent years, India has made strides in the field of renewable energy. Clean and sustainable power is a need of the day. In India, majority of the current electricity supply is generated from fossil fuels such as Coal, Oil and Natural Gas, but these traditional energy sources face several challenges, including rising prices, security concerns, over dependence on imports etc. It also involves climate change risks associated with power generation using fossil fuels. Keeping various factors in view, the Central and State Governments are supporting the development of alternative energy sources and new technologies.
The excess electricity generated by the Solar Plant installed in IPAMA premises will be supplied to the State Government as per the norms. Whether our motivations for going solar are economic, but it is eco-friendly, optimum utilization of land, and most important it is better for the nation as it reduces dependency on other countries for fuel.