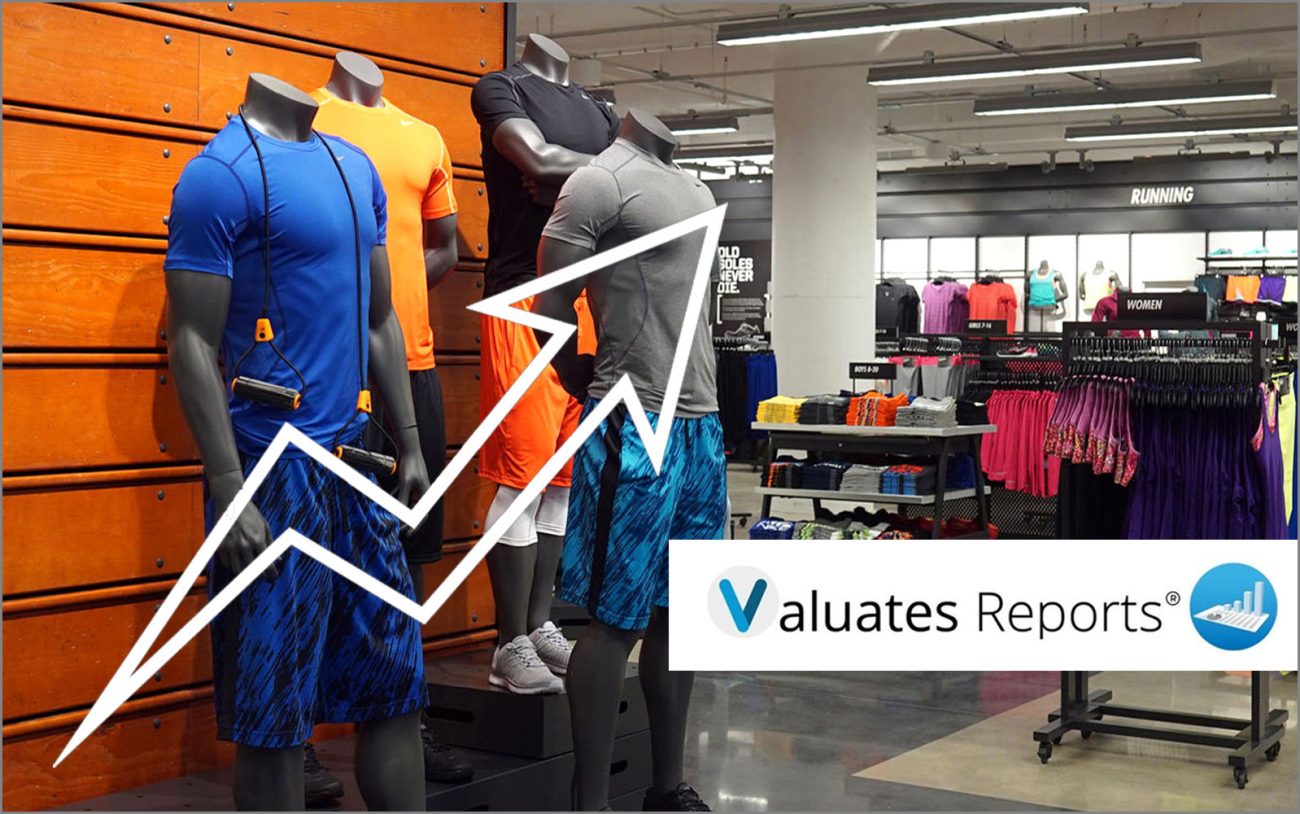 Sports Apparel Market to Reach USD 365720 Million by 2028: Valuates
28 February 2022: Due to the COVID-19, Global Sports Apparel market size is estimated to be worth USD 276050 Million in 2022 and is forecast to be a readjusted size of USD 365720 Million by 2028 with a CAGR of 4.8% during the review period.
Consumers are increasingly incorporating sports and fitness activities into their daily routine as health awareness, a desire to live an active lifestyle, and increased disposable income grow. As a result of the increased participation, market dynamics have changed, resulting in increased demand for sports apparel.
Furthermore, the growing interest in sports among both men and women is expected to boost the sports apparel market growth. The right athletic clothing can help you avoid sports injuries.
The sports apparel market growth is expected to be aided by rising disposable income and consumers' increasing interest in fitness and health activities. Furthermore, the government and educational institutions are encouraging students to participate in sports activities, which is fueling the sports apparel market's growth.
During the forecast period, the sports apparel market is expected to be driven by rising female participation in professional and domestic sports and fitness activities. The growing crossover between sports and fashion has resulted in an increase in the availability of fashionable sports apparel, which is expected to pique women's interest.
Fashionable sports apparel is becoming more popular because it is versatile, convenient, trendy, and can be worn for a variety of occasions. Key players in the sports apparel market have taken advantage of this increased emphasis on style by introducing innovative, technically advanced products that are both comfortable and practical to meet this demand, resulting in increased profitability.
The growth of the sports apparel market is being fueled by an increase in sports sponsorships. The sports media industry spends a lot of money on advertising and celebrity brand ambassadors, which has a big impact on getting people to exercise. In addition, the collaboration of athletes with sports apparel brands is persuading consumers to purchase activewear. As a result, innovative marketing and business strategies are expected to boost the market growth.
www.reports.valuates.com/request/sample/QYRE-Auto-31B459/Global_Sportswear_Market