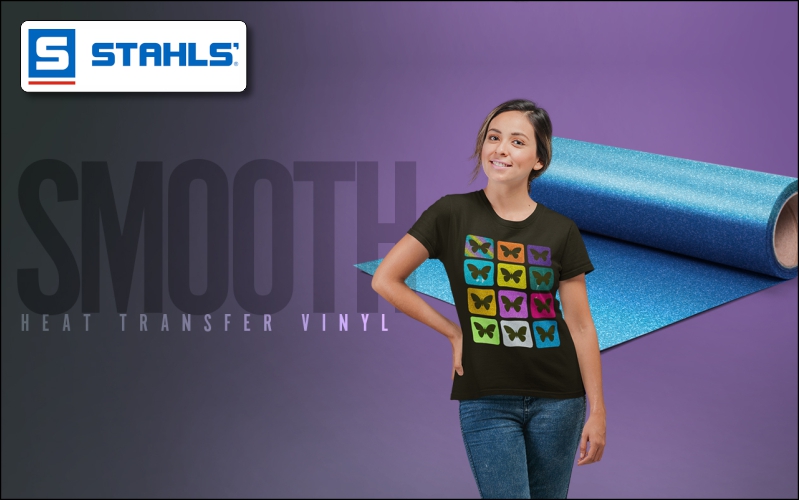 Stahls' New Reflective Glitter Heat Transfer Vinyl
03 May 2021: Stahls' of USA has recently introduced Reflective Glitter Heat Transfer Vinyls. Create designs that shine bright with this glossy glitter HTV. Get creative with our new smooth glitter heat transfer vinyl featuring a glossy feel and a unique reflective finish that shifts in the light.
CAD-CUT® Reflective Glitter HTV has a smooth and glossy finish ideal for creating looks that will turn heads. Stahl's has combined reflective power with dazzling glitter your customers are sure to love! The vibrant colors dramatically shift with the garment, offering brilliant sparkle and shine in any setting.
CAD-CUT® Reflective Glitter takes special effects to the next level. Featuring reflective visibility and an amazing glitter look, this impressive HTV offers the best features of our most popular materials allowing you to create unforgettable designs ! The glossy, shiny glitter finish dazzles in regular lighting while the sparkling color shifts as the garment moves.
Get noticed with this amazing HTV! CAD-CUT® Reflective Glitter will stand out and showcase your creative designs. It's perfect for cheer, gymnastics, spiritwear, athleisure and more! Add extra flare to any apparel and expand your decorating possibilities with this unique material.
Advantages:
# Glossy, reflective finish that shifts with garment
# Smooth glitter texture won't flake off
# Only recommended for single layer application
www.stahls.com