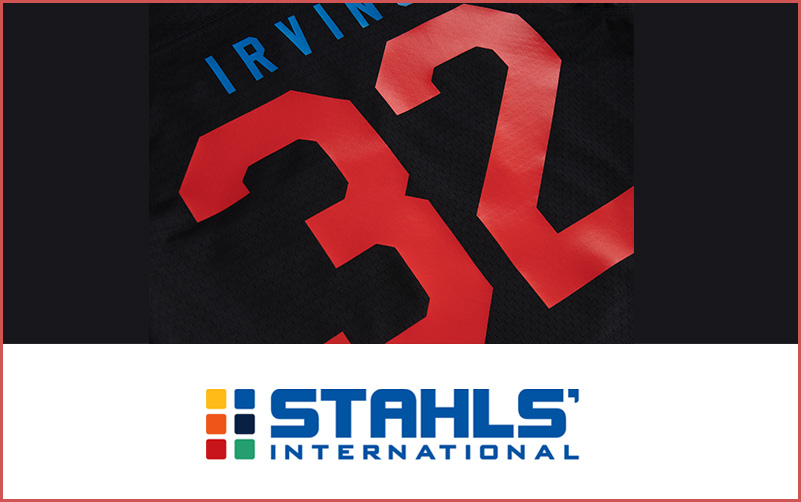 Stahls' New Thermo-FILM for Sports Uniforms
17 October 2022: Whether it's creating team uniforms or on-demand fan personalization, pre-cut Letters & Numbers created out of Stahls' HTV films are the fastest, easiest, most cost-effective decorating method for sports uniforms. Moreover, stocking Pre-Cut Letters and Numbers is perfect for walk-in business and allows the creation of last-minute player additions. Pro-Block and Varsity are two popular fonts to keep in stock. One can easily personalize as little as one uniform. Service providers can offer immediate personalization of team uniforms, practice gear, and spirit wear. Apply single or double-digit numbers in one quick step. Heat apply for player numbers, using Stahls' CAD-CUT materials in just seconds !

Stahls, USA, offers a wide range of heat transfer vinyl (HTV) to produce pre-spaced text and numbers for sportswear and uniform decoration. Stahls Thermo-FILM, the world's #1 athletic material, is durable and abrasion resistant. Pre-Cuts are the preferred decorating method for team sales and can be found in popular team colors and number styles for every sport. With this, service providers can make an easy entry into the sports uniform market. There are no screens to burn or clean, and no waste for vinyl cutter owners. Available in materials beyond contact sports, perfect for performance wear or special effect looks.
Stahls Thermo-FILM is a breakthrough, patented combination of a polyester adhesive combined with polyurethane to create the first free-form copolymer film. Thermo-FILM is a lightweight, durable alternative to PVC (vinyl) and the first "green" lettering and numbering solution. With Stahls AD-CUT Thermo-FILM Heat Transfer Vinyl, one can create durable designs with the best athletic jersey vinyl. It is a game-changing solution to personalize jerseys and fan wear.
According to Stahls experts, Thermo-FILM is the best choice for contact sports with its extreme durability and enhanced abrasion resistance. Its superior opacity is perfect for inhibiting dye migration on polyester garments. One can decorate team uniforms in seconds with this easy-to-use vinyl in a variety of popular athletic colors. The film Thickness comes in 190 microns/.19mm. It offers 50 washability. The Film is CPSIA Certified.
There is another Stahls product for sportswear decoration – CAD-CUT SportFilm Lite Heat Transfer Vinyl, the best bet for Lightweight Garments. SportFilm Lite heat transfer material is thin yet durable, cuts and weeds easily, and is great for lightweight active garments. According to Stahls' technical experts, one can choose from the most popular CAD-CUT heat transfer materials, including Thermo-FILM for blocking dye migration and the latest trend, Glitter Flake.
www.stahslinternational.com