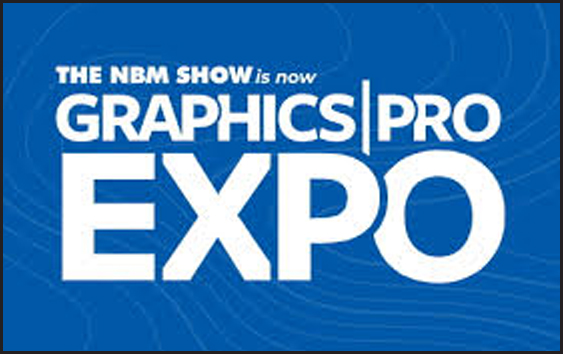 The NBM Show Becomes Graphics Pro Expo in 2021
05 January 2021: The NBM Show enters the New Year in 2021 as Graphics Pro Expo (Gpx). This brand alignment allows for future growth and clarity while keeping the things that make THE NBM SHOW special intact.  A&E, Printwear and Sign & Digital Graphics magazines are being merged into the new GRAPHICS PRO super-publication. National Business Media Inc. first produced three co-located events called The Printwear Show, The Sign Business Show, and The Awards & Engraving Show in Nashville.
Produced by NBM (National Business Media) and NBM Events, presented by GRAPHICS PRO magazine is the place where this publication comes to life. Readers can find the latest in equipment, supplies and services in the sign making, digital printing & finishing, digital direct-to-substrate, electrical signage, wraps, apparel, heat transfers, apparel decorating, appliqué, embroidery, rhinestones, screenprinting, sandcarving, sublimation, awards, trophies, plaques, engraving, custom gift markets and more.
Formerly THE NBM SHOW, GRAPHICS PRO EXPO (GPX) is built for graphics professionals, entrepreneurs, suppliers and distributors, with in-person events in cities coast-to-coast, as well as GPX Breakaway, a series of targeted online events. GPX covers the following disciplines, and more: signmaking, wide-format printing, screen printing, embroidery, apparel decoration, sublimation, awards, engraving, specialty graphics, custom gifts, and everything personalized. This brand alignment will allow for future growth and clarity, while keeping the things that make THE NBM SHOW special intact.
www.graphics-pro-expo.com