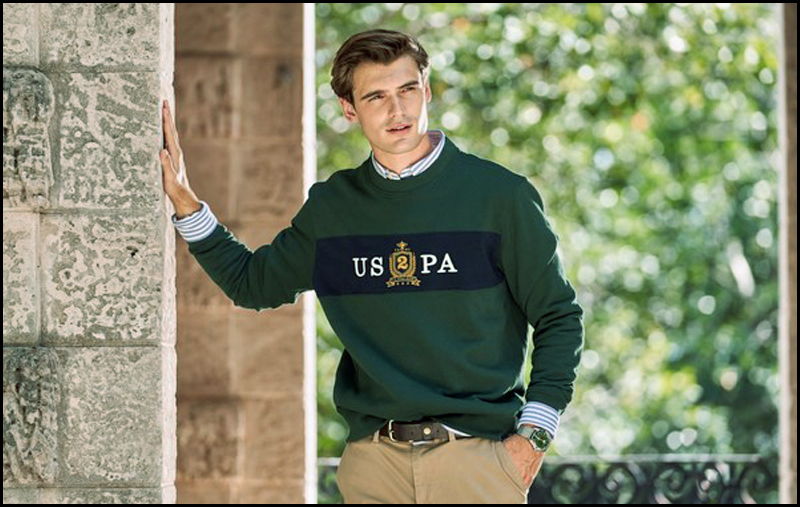 U.S. Polo Assn. and Arvind Lifestyle Brands Win Two Prestigious Myntra Tech Thread Awards in India
15 December 2020: USPA Global Licensing Inc. and Arvind Lifestyle Brands today announced that U.S. Polo Assn., the official brand of the United States Polo Association (USPA), has been awarded the "Best Men's Casualwear Brand" for the second consecutive year and "Best Casual Footwear Brand" for the first time at the Myntra Tech Thread Awards 2020. The multi-billion-dollar sport-inspired global brand won the hotly contested awards over other top, global brands. U.S. Polo Assn. was also nominated in two other categories: Men's Innerwear and Kidswear.
Myntra is the most recognized e-commerce platform in India, selling a wide range of products from categories like apparel, beauty, footwear, bags and more. This year's Myntra Tech Thread Awards recognized the dynamic shift in the current business world due to the coronavirus pandemic and the necessity of companies having to re-think experiences, build stronger partnerships and adapt to disruptions in the market once again.
"To be honored with these awards is a perfect tribute to all of our hardworking employees and to millions of loyal customers for patronizing and supporting U.S. Polo Assn. in this challenging time," said Alok Dubey, CEO, Arvind Lifestyle Brands, one of India's largest integrated textile and apparel companies. "Special thanks to our team that works directly with Myntra for keeping the faith and continuing to grow the excellent collaboration with one of the world's most authentic brands and India's top e-commerce fashion aggregator."
In 2019, U.S. Polo Assn. reached $1.7 billion in retail sales, achieved double-digit growth, and expanded its footprint to include 180 countries and more than 1,100 U.S. Polo Assn. retail stores worldwide. Recently ranked the fifth-largest sports licensor and 38th overall in License Global magazine's 2020 list of "Top 150 Global Licensors," U.S. Polo Assn. is ranked alongside such iconic sports brands as the National Football League, the National Basketball Association and Major League Baseball.