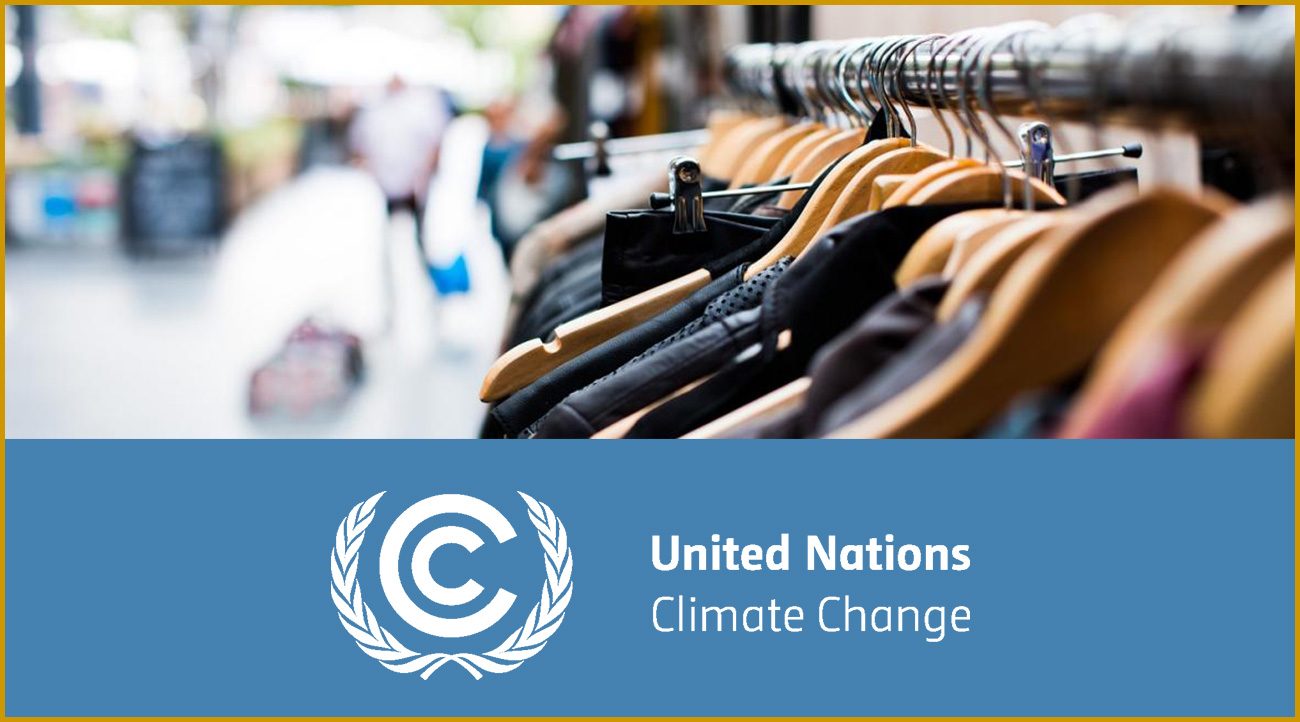 UN launches Milestone Fashion Industry Charter
The United Nations Climate Change has recently released the Fashion Industry Charter for Climate Action. The Charterrecognizes the crucial role that fashion plays on both sides of the climate equation; as a contributor to greenhouse gas emissions, and as a sector with multiple opportunities to reduce emissions while contributing to sustainable development.
Principles and actions outlined in the Fashion Industry Charter for Climate Action will be pursued and developed collectively through working groups which will be convened by the UN Climate Change in early 2019. Any company or organization professionally engaged in the fashion sector, regardless of where they are in their environmental journey, and who are committing to the principles of the Charter by signing it, may participate in this work.
Already, as many as 43 leaders, including adidas, Burberry, Esprit, Guess, Gap Inc. Hugo Boss, H&M Group, Inditex, Kering, Levi Strauss & Co., Puma SE, PVH Corp, and others, have agreed to collectively address the climate impact of the fashion sector. Moreover, leading membership organizations, including Sustainable Apparel Coalition, China National Textile and Apparel Council, Outdoor Industry Association and Textile Exchange etc have also committed to implementing or supporting the 16 principles and targets that underpin the Fashion Climate Charter.
The Charter contains the vision for the industry to achieve net zero emissions by 2050 and defines issues that will be addressed by signatories, ranging from decarbonization of the production phase, selection of climate friendly and sustainable materials, low-carbon transport, improved consumer dialogue and awareness, working with the financing community and policymakers to catalyze scalable solutions, and exploring circular business models.
The Charter is industry-led, and open to a wider group of fashion stakeholders. "We are aware that more than 90 percent of PUMA's Carbon Footprint is being generated in shared supply chains. If we want to reduce carbon emissions in our supply chains, we need to work together with our industry peers," said Bjørn Gulden, CEO of PUMA. "The Fashion Industry Charter for Climate Action provides a collective industry effort to support the goals of the Paris Agreement. We appreciate that UN Climate Change has set up a global platform and call upon our industry peers to join the initiative."
"This charter is about getting the fashion industry united in important climate work. Our industry has a global reach and only together can we create the change that is urgently needed," said Karl-Johan Persson, CEO H&M group.