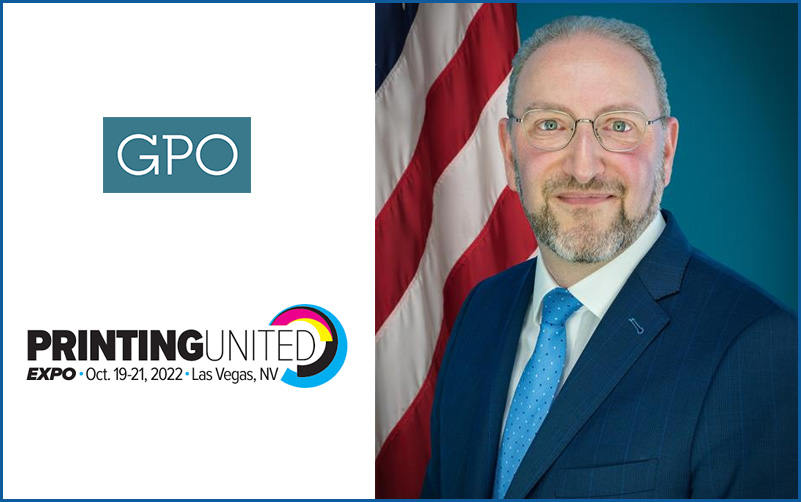 US Government Publishing Office (GPO) Director Hugh Halpern to Attend PRINTING United Expo
09 October 2022: PRINTING United Expo today announces that attendees will have the opportunity to visit with the US Government Publishing Office (GPO) at the October event. The team will be available at GPO booth N1873, and director Hugh Nathanial Halpern will be in attendance on Thursday, Oct. 20. PRINTING United Expo is the most significant event taking place for the printing industry in 2022 and is being held 19-21 October 2022 at Las Vegas Convention Center. To register to attend the Expo, visit printingunited.com.
GPO is responsible for producing and distributing information, products, and services for all three branches of the federal government, including US Passports for the Department of State, as well as the official publications of Congress, the White House, and other Federal agencies in digital and print formats.
In recognizing the impact that PRINTING United Expo has on the industry through new product demonstrations, networking, and education, director Halpern and his team decided to join in with a dedicated space on the show floor to meet with and welcome the community while learning more about business opportunities and how to work more closely with this government entity.
"The GPO team is delighted to be part of PRINTING United Expo, meet members of the printing community, and share more about what we do as an agency with the industry," says director Halpern. "We thank PRINTING United Alliance for inviting us and look forward to joining other printers from around the country for this dynamic event."
"We are very excited that GPO and director Halpern will be in attendance at the Expo this year," says Ford Bowers, CEO, PRINTING United Alliance. "This is an excellent opportunity for printers to learn how to engage with one of, if not the, largest procurers of print in the country. This is also a testament to the draw of PRINTING United Expo and its place of primacy in the events roster for any printer or supplier."
visit www.printingunited.com