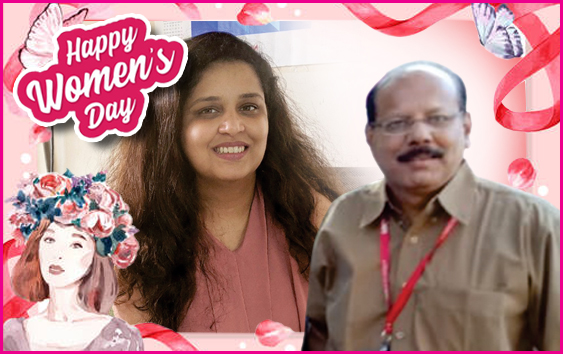 Women's Special: Shruti Nadkarni, Screen Solutions – Bringing different perspectives and skills
08 March 2021: We are young professionals who have completed our graduation in Mass Media, Advertising and Photography and have the zeal to enter the business of printing and filtration. We have a team of experienced marketing and technical persons of the industry. The main force and strength behind our company is my father Shashank Nadkarni, who has spent around two decades in the printing trade, with mastery over almost every technological aspect of the Industry. His varied experience in the screen printing industry for last 20 years working as a Commercial Director with top multinational companies and also being a Director of the Screen Printers Association of India, has prompted him to take up the assignment as Marketing / Technical Consultant. He wishes to spread his knowledge, to develop the screen printing business in India and abroad. His association with our company as a consultant, guide and philosopher will surely benefit our company and our associates.
Women's full and effective participation and decision-making in public life, as well as the elimination of violence, for achieving gender equality is essential. Also, the empowerment of all women and girls and the flagship Generation Equality campaign, which calls for women's right to decision-making in all areas of life, equal pay, equal sharing of unpaid care and domestic work, an end all forms of violence against women and girls, and health-care services that respond to their needs.
Women leaders and women's organizations have demonstrated their skills, knowledge and networks to effectively lead in COVID-19 response and recovery efforts. Today there is more acceptance than ever before that women bring different experiences, perspectives and skills to the table, and make irreplaceable contributions to decisions, policies and laws that work better for all. Women are heads of state and government in only 20 countries worldwide, so there is scope for greater representation.
Shashank Nadkarni, underscores that, over the years, many daughters have become the faces of their family businesses. "Their journey, however, has not been easy. They took up the challenge and proved their mettle in taking the family legacy forward and making a mark of their own. Women in business families were earlier relegated to softer roles in corporate social responsibility, philanthropy, human resources. They are now leading strategic decision making and operations across all industries."