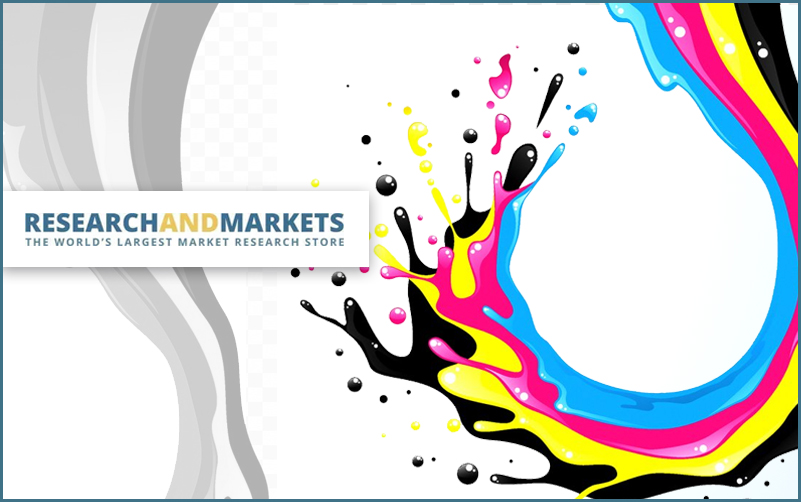 Worldwide Printing Inks Industry to Reach $50.4 Billion by 2031: Report
23 December 2022: Gobal Printing Inks market will reach $50,478.7 million by 2031, growing by 4.1% annually over 2021-2031, driven by the increasing demand and use of printing ink in packaging and labelling applications, the rising digital printing, the advent of 3D Printing Technology and the fast growing retail and e-commerce industry .. as per latest report released by ResearchAndMarkets.com.
This report is based on a comprehensive research of the entire global printing inks market and all its sub-segments through extensively detailed classifications. Profound analysis and assessment are generated from premium primary and secondary information sources with inputs derived from industry professionals across the value chain. The report is based on studies on 2018-2021 and provides forecast from 2022 till 2031 with 2021 as the base year.
The trend and outlook of global market is forecast in optimistic, balanced, and conservative view by taking into account of COVID-19 and Russia-Ukraine conflict. The Report coveres leading companies like .. Altana AG, Dainichiseika Color & Chemicals Mfg. Co., Dow, Epple Druckfarben AG, Flint Group, FUJIFILM Corporation, Hubergroup Deutschland GmbH, Sakata Inx Corporation, Sanchez SA de CV, SICPA Holding SA, Siegwerk Druckfarben AG & Co., Sun Chemical Corporation, T&K TOKA Corporation, Tokyo Printing Ink Mfg Co. Ltd., Toyo Ink SC Holdings Co. Ltd., Wikoff Color Corporation, Yip's Chemical Holdings Ltd. and Zeller+Gmelin GmbH & Co. KG
www.researchandmarkets.com/r/53k9jn