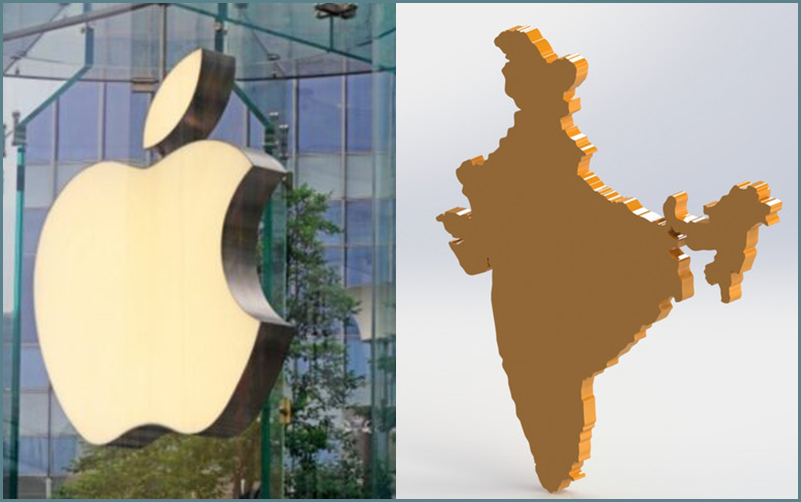 Apple to Boost Poduction in India
13 September 2022: As per recent media reports Apple has been considering India and Vietnam more closely as two possible destinations for manufacturing moving forward. The two countries already contribute to Apple's manufacturing and were recently on the list of beneficiaries of Apple's $50 Mn supply chain workers upskilling fund.
It is reported that India has quickly emerged as a viable option for Apple, as the country is set to account for 6-7% of all iPhones manufactured this year. This is obviously good news for industrial printers in the country as it means higher scope for PCB printing.
Apple is said to have conveyed to some of its contract manufacturers that it is looking to increase its production outside China to avoid China's strict anti-COVID policies. Apple was already seeking to diversify its production away from China before the pandemic in early 2020, but the pandemic changed the plans for the iPhone maker.
Now, as the pandemic is slowing down, the company is said to be again reviving those diversification plans. Apple said that lockdowns in Shanghai and other Chinese cities as part of China's anti-COVID policy have caused major supply chain issues for many western companies, including itself.
The iPhone 14 series has just been launched in India. This year, according to the series, the business will introduce four new iPhone models: the iPhone 14, iPhone 14 Max/iPhone 14 small, iPhone 14 Pro and iPhone 14 Pro Max.
According to reports, it was previously stated that the introduction of the iPhone 14 series would be postponed because of the shutdown in China and worldwide supply chain problems. However, the business has increased manufacturing over the past few months in order to deliver the future iPhone models on schedule. India already produces models like the iPhone 11, iPhone SE (2020), iPhone 12 and iPhone 13.