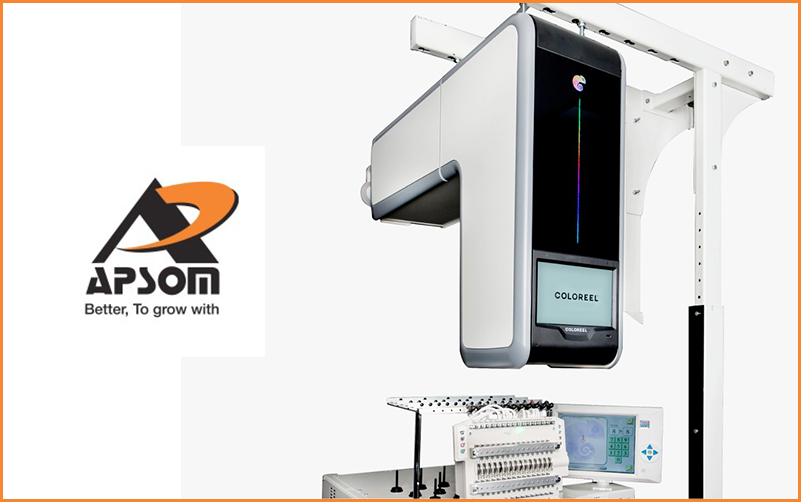 APSOM Infotex to Revolutionise Thread Colouring Technology 'Coloreel' at GTE 2022 Expo
10 May 2022: Apsom Infotex has announced its exclusive distribution agreement of Instant Thread Coloring Unit (ITCU) technology with Swedish innovator Coloreel. Live demo of Instant Thread Coloring Unit (ITCU) technology along with samples will be displayed at Garment Technology Expo 2022 (27-30 May 2022) at Delhi.
Coloreel is a Swedish textile innovation brand with a groundbreaking technology for embroidery that enables high-quality coloring of textile thread on demand, and will help client unlock a world of Creative potential. By instantly coloring the thread on-demand, it enables unique & more creative designs and vastly improves overall production efficiency.
It can be mounted on all modern embroidery machines and brands

Can Easily create embroideries with unique texture and effects

More sustainable embroidery technology.
Coloreel products have been rigorously tested for quality assurance and validated to comply with textile industry standards for embroidery production. Coloreel embroideries are washable at 60°/95°/dry cleaning with good fastness and low rubbing properties. They are also resistant to UV light, artificial light and perspiration.
www.apsom.com