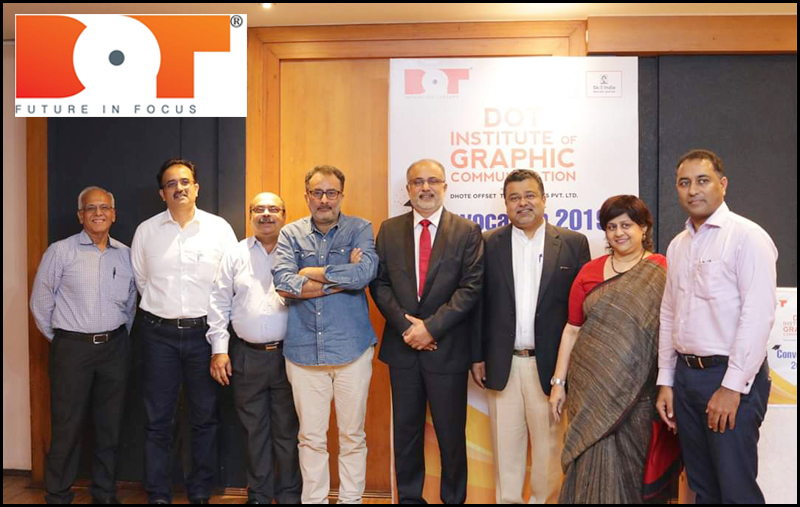 DOT Institute of Graphic Communication completes 3 years
04 January 2021: DOT Institute of Graphic Communication (DIGC), an educational initiative of Dhote Offset Technokrafts Pvt Ltd (known as Dhote Offset) has completed 3 years of its establishment (opened on 18th December 2017). Within a short time of its existence managed to chart out a unique identity of its own. So far, 3 batches of students have been successfully trained. The students hailed from Jammu, Indore, Hyderabad, Pune, Nagpur, Kalyan and Mumbai. DIGC is the initiative of Tushar Dhote and Uday Dhote, Directors of Dhote Offset Technokrafts Pvt. Ltd.
Keeping in focus its vision of sharpening the skills of Print Graduates and helping existing family owned businesses to groom their future generations, DIGC provides holistic education to make its students capable Managers and Entrepreneurs. The programmes focus on practical exposure to real time working of the industry with the necessary soft skills required to be a Manager or CEO. DIGC counts amongst its Board of Studies the most distinguished personalities of Print Industry in India who are a judicious blend of Industry Veterans, Academic Giants, Commercial Experts and Media Personalities.
The courses offered were divided into, Intensive Technical Courses, Management Courses and Focused Short Term Courses to enable students to decide on their area of interest. All courses included necessary training on soft skills and practical exposure at various presses. In the last one year & more, DIGC tried to ignite passion amongst the future generations and prepared them for transformation to happen.
This small initiative by DIGC is a step towards ensuring Print does not lose its colour.
www.dhoteoffset.net