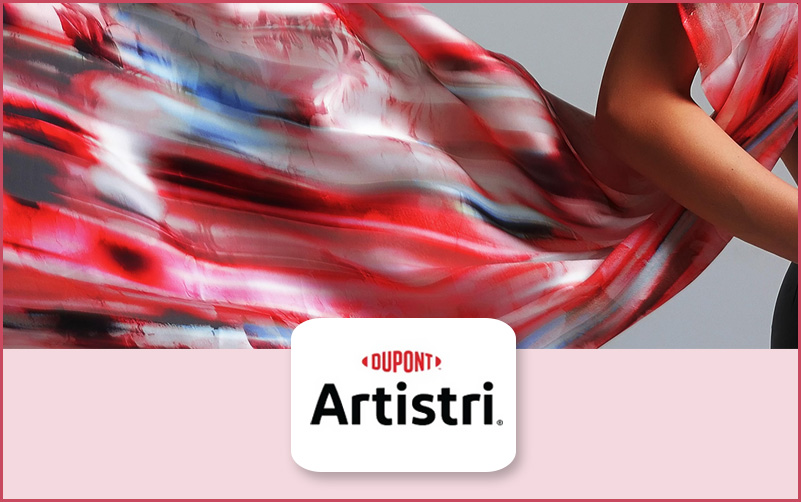 DuPont increases Artistri Inks Manufacturing Capacity
21 October 2022: DuPont Artistri has completed a capacity increase for the manufacturing of water-based pigment inkjet inks and dispersions at its plant in Iowa, USA. Talking about this milestone Tucker Norton, General Manager of Artistri Digital Inks, DuPont, said, "With this capacity increase we'll be better able to respond to customers around the world and the growing demand for pigment inkjet inks.
In the words of John Hellige, Plant Manager of DuPont's Fort Madison site in Iowa said. "The team delivered inks capacity expansion on time by utilizing innovative technology developed by Artistri® inks business' R&D and manufacturing teams. The project was accomplished incident free, contributing to our plant's long-standing safety record."
We will contribute to the printer and OEM customers' and brands' transition to the sustainable printing processes enabled by water-based pigment inkjet inks" said Eric Beyeler, Global Marketing Manager, Artistri Digital Inks. "Artistri inks production capacity increase is another step in DuPont's commitment to sustainable growth of digital printing in commercial, textiles and packaging."
DuPont Artistri manufactures digital inkjet printing inks for commercial, packaging, textile, office and home printing applications. Artistri digital inks combine DuPont's proprietary dispersions, polymers and ink formulations to deliver digital printing solutions to its customers world-wide. Artistri digital inks provide active color to active wear. With excellent colorfastness and chlorine fastness, exposure to sunlight, perspiration, and chlorine can't slow down the incredibly vibrant colors of Artistri digital inks.
Artistri Xite offers dye sublimation inks that are primarily used on polyester for printing signs and banners, home furnishings, and flags. These inks are the first dye sublimation inks from DuPont® designed exclusively for OEMs and roll-to-roll printers.
www.artistri.dupont.com