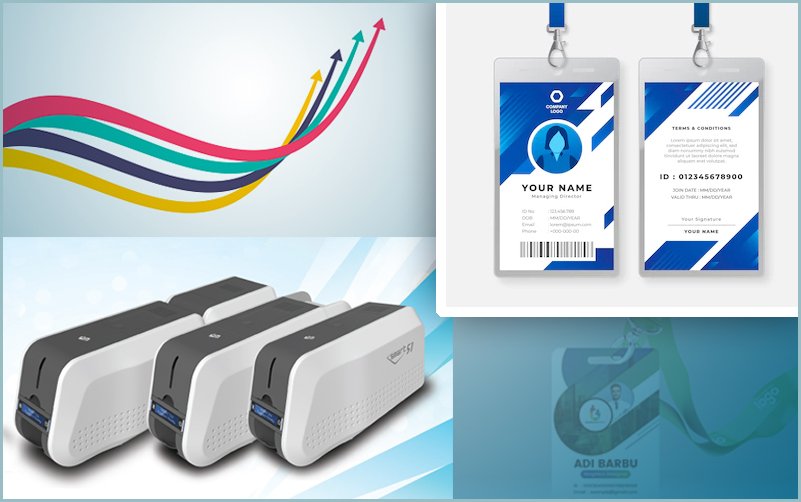 Global ID Card Printers Market Rising: Expected to Surpass a Valuation of US$176.4 Million by 2033
27 December 2022: As per a report by Future Market Insights Global and Consulting (P) Ltd., the global ID card printers market size is expected to grow from US$ 116.9 Mn in 2023 to US$ 176.4 Mn by 2033. Overall demand for automatic printers is anticipated to rise at 4.2% CAGR between 2023 and 2033.
Growing application of ID card printers across industrial, banking, educational institutions, healthcare and banking sectors along with increasing demand for unique ID cards and continuous advancements in card printing technology is a key factor driving the global market forward.
Manufacturers in the ID card printers industry are making investments in technologies that allow machines to have plug-and-play drivers. Additionally, a number of start-ups are entering the ID printing sector, which is promoting market expansion.
Machines that are lightweight, low-profile, and compact are being developed by manufacturers. Since consumers in these industries are increasing the demand for printers that can be placed in office cabinets, they are opening up new business opportunities in the corporate, educational and healthcare sectors.
Users favour cutting-edge technology like those with integrated notification systems and user-friendly software. Numerous printers provide drag-and-drop layouts for customizing predefined templates. Manufacturers are including warranties in their products to increase sales. They are unlocking growth opportunities using intuitive software features in compact printers.
Based on product, the double-sided card printers segment is projected to expand 1.5 times the current market value during 2023-2033. By technology, direct-to-card/dye sublimation technology segment is projected to register a CAGR of 4.4% during the forecast period. Based on end user, government institutions and educational institutions segments collectively are estimated to hold around 61% of the market value share by the end of 2023.
Currently, the U.S. holds around 75% share of the North America ID card printers market. China's ID card printers market is projected to grow 1.7 times the current market value during the forecast period. Top 5 companies held around 20-25% of the global ID card printers market in 2022.