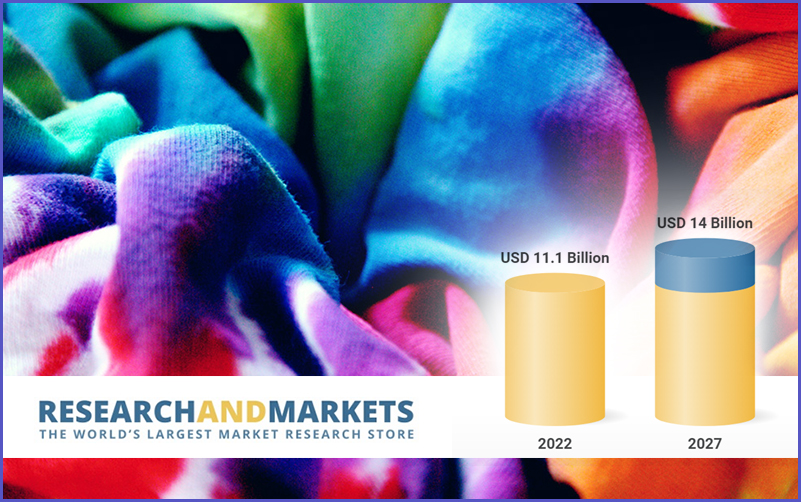 Global Textile Dyes market to Reach $14 Bn by 2027: Report
12 December 2022: The Global Textile Dyes market which was USD 11.1 billion in 2022, is expected to reach USD 14.0 billion by 2027, at a CAGR of 4.6%, between 2022 and 2027, according to a recent report by Research and Markets.
Asia Pacific is the biggest market and has the highest CAGR rate in the forecast period. The region is a production hub for the fast fashion industry. Leading players in the region are Atul Ltd. (India) and Kiri industries (India) and many more. The Asia Pacific has comparatively less stringent laws and regulations around textile dyes and has the availability of cheap labor.
The reactive dye segment is estimated to grow at the highest CAGR during the forecast period. Reactive dyes are the most technically advanced segment in the dyeing industry. Reactive dyes have had consistent growth. These dyes reduce water consumption and hence are better for the environment. Common fabrics for this type of dye include rayon, cotton, and some nylons. The major drivers for the segment are better environmental performance, low cost, and improved technical properties such as good wash-fastness and a wide range of color compatibility.
The highest growing segment is viscose during the forecast period. Viscose is lightweight and has a sinny finish and soft feel. The demand for viscose is high in the fast fashion industry. The highest demand for viscose is from Asia Pacific Region.