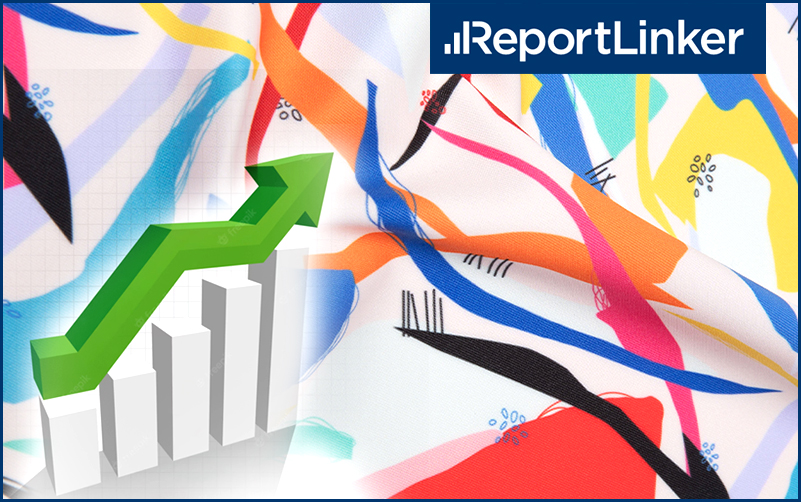 Global Textile Printing Market to Reach 8.2 Billion Square Meters: Reportlinker
13 March 2023: The global market for textile printing estimated at 22 billion square meters in the year 2020, is projected to reach a revised size of 28.2 billion square meters by 2026, growing at a CAGR of 4.3% over the period analysis period, as per a recent study by Reportlinker.
Screen printing, one of the segments analysed in the report, is projected to grow at a 2.8% CAGR to reach 24.6 billion square meters by the end of the analysis period. After a thorough analysis of the business implications of the pandemic and its induced economic crisis, growth in the digital printing segment is readjusted to a revised 16.5% CAGR for the next 7-year period. This segment currently accounts for a 7.8% share of the global textile printing market.
The market for traditional textile screen printing, which is a labour-intensive technique, has witnessed growth led by steady population growth, rising consumer spending of people across the world and rapidly changing fashion trends. However, with the emergence of digital textile printing and its fast adoption in the global market, the conventional screen printing method is facing stiff competition. Growth in digital printing segment will be driven by digital printing technology's ability to address technical limitations that are encountered in conventional printing applications, and its use in small-volume productions involving varied designs, which proves to be inefficient in the case of traditional printing.
The report noted that the rapidly changing fashion trends are driving growth in the global textile printing market. Consumers especially in fast-growing developing economies are gaining the ability to afford fabrics with attractive designs and designer wear. Sustainability, shorter run lengths, online collaboration, demand for textiles with vibrant colours and changes in printing partner ecosystem are some of the trends that are likely to emerge post COVID-19 crisis.
www.reportlinker.com