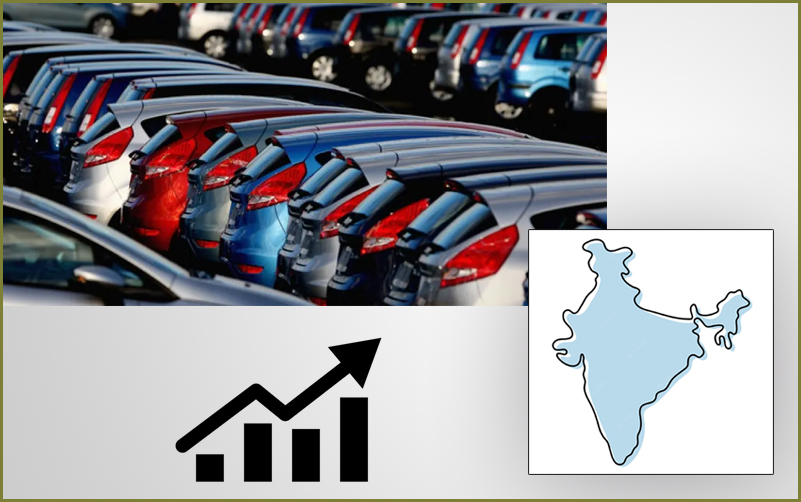 India's is Fourth Largest Vehicle Market for 2021 Surpassing Previous Holder Germany
14 September 2022: Its official! Yes, India has climbed up the list of passenger vehicles markets and has been acknowledged the fourth largest country in the world during 2021 as per data released by the Organisation Internationale des Constructeurs d'Automobiles (OICA). The rise is all the more significant due to the fact that it has surpassed the previous position holder Germany.
As per media reports, during the year 2021, India sold around 3.8 million vehicle units compared to 3.0 million vehicles in Germany. This indicates registers a growth of almost 26% for India and as per the OICA data, it is the only country to have noteworthy growth in double digits when one takes the top 5 countries into consideration. There are predictions that India may break into the top 3 by 2025.
OICA is the voice speaking on automotive issues in world forums. The general purposes of the organization are to defend the interests of the vehicle manufacturers, assemblers and importers grouped within their national federation and, in particular link the national automobile associations, study issues of mutual interest relating to the development and future of the automobile industry, collect and circulate useful information among member associations, establish policies and positions on issues of mutual interest to the members, represent the automobile industry at the international level, in particular with intergovernmental and international bodies disseminate and promote industry policies and positions among international bodies and the general public.
OICA's main activities are in the fields of technology, communication, statistics and the coordination of international motor shows worldwide. Various committees represent the common interests of automobile industry, and in particular its member associations, at the international level to governments, organizations and to the general public.
Passenger cars are defined as road motor vehicles, other than a motor cycle, intended for the carriage of passengers and designed to seat no more than nine persons (including the driver). The term "passenger cars" therefore covers taxis and hired passenger cars, provided that they have fewer than ten seats. This category may also include pick-ups or microcars (need no permit to be driven). Commercial vehicles include light commercial vehicles, heavy trucks, coaches and buses (except for some countries in which the buses or heavy trucks data are not available.