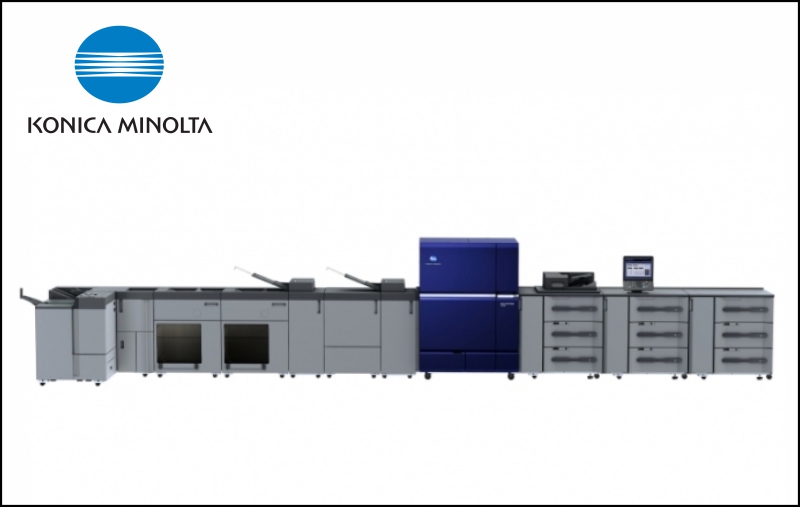 Konica Minolta India expands production print portfolio with the launch of AccurioPress C14000/C12000 Series High-volume Production Presses
02 December 2020: Konica Minolta Business Solutions, a leader in world-class printing technology, has rolled out AccurioPress C14000/C12000 series to strengthen its existing production print portfolio. As part of the launch of its latest series of high-volume production presses, the company has introduced two machines: a 140 ppm AccurioPress C14000 and 120 ppm AccurioPress C12000.
Designed from the ground up to be digital print factories, these machines demonstrate Konica Minolta's mission to support the transformation of its clients. The launch also underlines the company's vision of creating solutions that expand and streamline its businesses through various factors. These include advanced automation, fewer human touchpoints, and higher productivity with tangible effect, leading to increased, high-quality output with less waste.
Commenting on the launch, Tai Nizawa, Managing Director, Konica Minolta Business Solutions India said, "At Konica Minolta, we strive to innovate and advance at every step we take, to create and deliver cutting-edge printing solutions for our stakeholders. The launch of our latest machines is in sync with this vision, and further reaffirms our commitment to meeting the changing needs of our customers and offering them products that ensure higher quality and productivity with minimal waste of resources and time. Going forward, we will continue to follow an agile approach, innovate our existing portfolios, and offer the best to our customers in the following years."
The new machines are designed to help customers ramp up the productivity levels of their businesses through speed and efficiency. Sporting resolution equivalent to 3600 x 2400 dpi and an enhanced media capability of up to 450 gsm, not only do these products ensure speed to operations, but also offers outstanding image quality and unparalleled media flexibility.
Equipped with new duplex banner printing up to 900 mm. simplex banner length capability of 1,300 mm, combined with envelope and embossed media printability, these products enable customers to offer new types of work, including four-panel gatefold brochures and book covers for finishing offline. Consumers can also do envelope printing using the standard fuser in a much seamless manner. Besides, the technology used in the machine improves image quality on textured paper stocks.