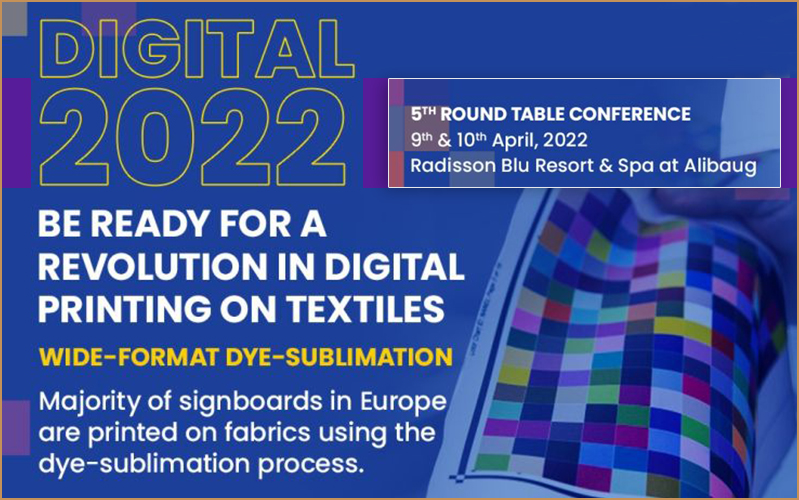 Mumbai Mudrak Sangh Gears to Host Round Table Conference on 9-10 April 2022 at Alibaug
04 April 2022: The power of digital cannot be ignored and one has to understand how to adopt digital technology to provide the best possible service to the print buyers. So, Mumbai Mudrak Sangh is gearing up to host their Round Table Conference on 9-10 April 2022 at the Radisson Blu Resort & Spa in Alibaug, a coastal town in West Maharashtra. The theme of the Round Table Conference is "Digital Print Unplugged – Digital 2022 – Thinking Sensibly About Print In An Uncertain World."
The Mumbai Mudrak Sangh had organised their first Round Table Conference in 2016 as part of the Printer's Day Celebrations. During the Conference, the delegates will be discussing what will be the right approach, a focused packaging company can adopt to preserve value and capture growth. The delegates will be discussing in details about Digital Mailers and Promos, Digital Labels and Decorative Packaging, Digital Retail and Shop-In-Shop, Workflow Solutions, and Digital Print for Books.
Tushar Dhote, the key coordinator of the MMS Round Table event, said that Print experts are being invited to address the delegates. It is an opportunity for printers, industry experts and technology partners to share their experiences. He said that digital technology is making faster inroads into the every segment of the printing, be it textile, graphics, labels, etc.
As India is also poised to have a lot of demand for Digital Fabric Printing, there will be a special Round Table discussion on "Textile and Fabrics with Digital."
Round Table Seminar is being Supported by – TechNova Imaging, HP India, DCC Print Vision, FujiFilm India & Konica Minolta India.
Register Today … https://forms.gle/Nfc8MAWjZCaJXRm3A