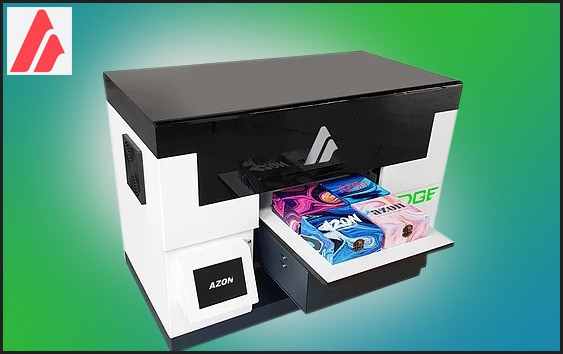 New Azon Edge : Easy to use UV printer with a compact footprint
02 April 2021: Azon Printer of Croatia has Launched Azon Edge – The machine offers in line printing of any combination of colours and clear finishes along with white in a single pass. An outstanding resolution of 2880 dpi delivers excellent image quality for all print models and materials. You can also print 3D and special effects – single pass up to five layers in in line mode, creating emboss or raised print up to 2 mm. The device also prints compliant Braille signage.
The machine includes a white ink circulation technology which is designed to keep the white ink in solution. The ink circulation system is programmable and is designed to encourage 100% use of the ink. A new large capacity bulk ink system decreases the time between refills. Ink waste is minimised and you can print continuously without interruptions. In addition, this system controls the discharge of white ink, reducing ink waste and eliminating manual maintenance.
The Azon Edge can be used to decorate promotional products, create indoor signage, awards, packaging and more. It prints on substrates such as plastic, wood, glass and metal.
www.azonprinter.com