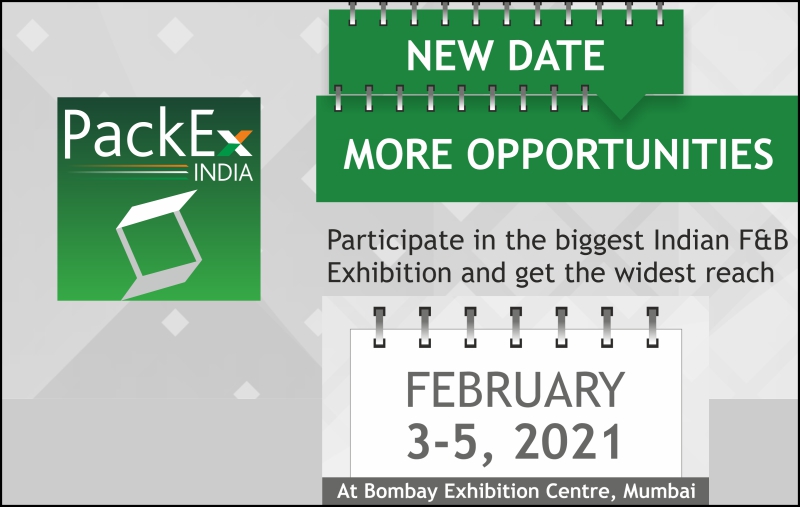 PackEx India to take place on 3-5 February 2021 in Mumbai
13 September 2020: Koelnmesse YA Tradefair Pvt. Ltd. has postponed the PackEx India show to 3-5 February 2021 to be held at Bombay Exhibition Centre, Mumbai. PackEx India will be co-located with ANUTEC – International FoodTec India, Annapoorna – ANUFOOD India, Food Logistics India and ANUTEC – Ingredients India.
The Food and Beverage Industry in India is promising and the Government is tendering full support. On the other hand, the pandemic has made it challenging to operate and take advantage of the situation.
"With this new schedule, we hope the platform generates business and creates more opportunities for you and your customers and we continue to relentlessly stay committed to your success,' says Milind Dixit, Managing Director of Koelnmesse.
"More and more companies are also coming up with the health and safety concerns for their employees. Additionally, Bombay Exhibition Centre (Venue for this trade fair) is currently being used as a temporary quarantine facility," he concludes.