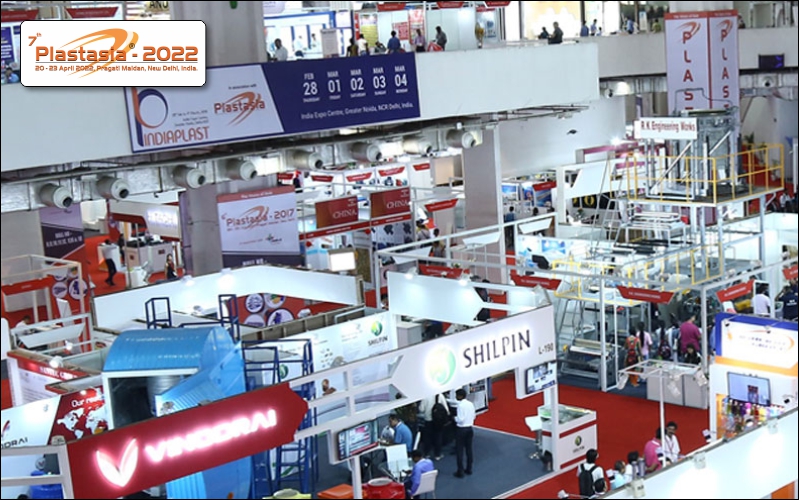 Plastasia 2022 to take Place in April 2022 at Pragati Maidan
05 January 2022: 7th Plastasia 2022, the leading Exhibition on Plastic Industry, will take place on 20-23 April 2022 at Pragati Maidan, New Delhi. The show is being organized by Triune Exhibitors (P) Ltd. (TEPL) in association with the Plastics Machinery Manufacturers Association Of India (PMMAI).
In its 7th edition, the show will feature the latest technology and machineries used in manufacturing of plastics and petrochemicals with participation from different parts of the world. Over the last 14 years, Plastasia Exhibitions have built a reputation as an ideal place to discover the latest innovations in plastics, witness live demonstrations, share ideas and most importantly, secure orders. The previous edition had witnessed 650+ exhibitors and over 50,000 visitors from 15 countries. The show had occupied about 40,000+ sq. mtrs. of exhibition space.
Triune Exhibitors organizes Exhibitions and Conferences across various industries. It has organised 50 Exhibitions in the past including AMTEX, PLASTASIA, PRINT & PACKtech WORLD EXPO & ELASIA, etc. PMMAI is the apex body of Indian plastic machinery manufacturers. PMMAI organizes knowledge-sharing seminars, workshops, study tours and more. It organizes exhibitions on a national and global scale to showcase the Indian plastic industry & economy and its strengths.
www.plastasia.in