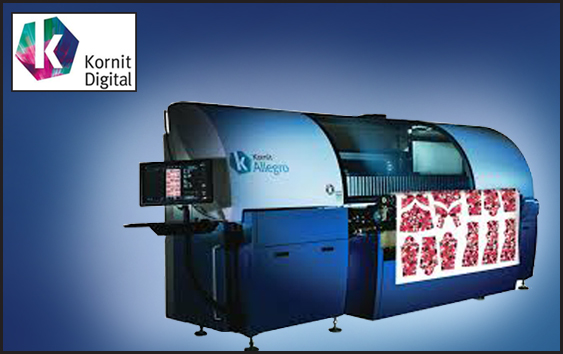 Reclameland Succeeds with Kornit Digital On-Demand Production Capabilities, Grows Production Space by 250%
23 January 2021: Kornit Digital announced Westerbroek, Groningen-based Reclameland has invested nearly €20 million in a second production hall and state-of-the-art machines, including the Kornit Atlas system for industrial direct-to-garment (DTG) production on demand, in the past year to further accelerate growth. The fastest-growing online printer in the Netherlands, Reclameland achieved a turnover of almost €23 million in 2019 and a profit of more than €1 million.
Now the second-largest business of its type in the Netherlands, Reclameland's workforce grew by 20% in the past year, enabling them to handle most production operations internally. They attributed increased demand for printed pieces to a strong growth in online buying, for both consumers and businesses.
"E-commerce is the company's rocket engine," says Wouter Haan, CEO of Reclameland. "In peak periods, we are sometimes even on 2,000 orders per day-a challenging process as we do everything in-house. We still have to print, cut, finish, and pack the product before it is shipped."
Since 2015, their orders have grown by 164%. Reclameland has registered more than 500,000 private and enterprise customers, with about 7,500 added each month. Haan believes this trend will continue in the coming years, as reflected by his company's continuous investments in innovative, agile production technologies such as Kornit Digital's.
"2019 marked the definitive breakthrough of online printing, and we have established ourselves as a total print solutions provider for signage, banners, posters, flags, and other digitally printed textiles," he says. "By continuously innovating, we can serve every type of customer. Our investment in Kornit technology has empowered us to imprint more than a thousand garments per day with a single operator, meeting the retail quality, wash and light fastness, and sustainability standards of the world's largest apparel brands."
www.kornit.com